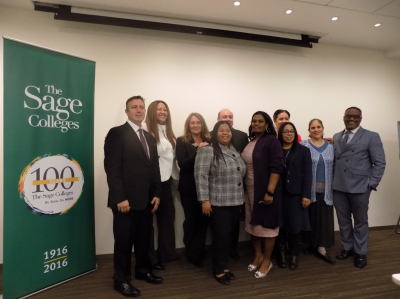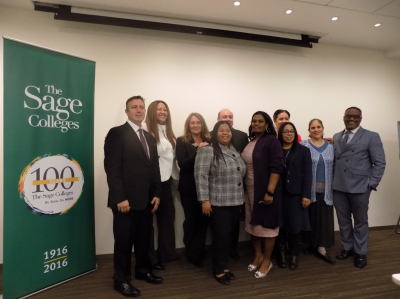 Sage Colleges Doctorate in Educational Leadership,
Concordia University Wisconsin Doctorate of Education in Innovation and Continuous Improvement
SHARE
COMMENTS
The Sage Colleges (CSA Members)
The CITE office at 50 Court Street is closed, however we are prepared to assist in all matters as we are working remotely.  Please email the following with any questions: 
Important Numbers @ Sage
Student Services: 518.292.1781
From that number, you can be connected to any of the following offices: Financial Aid (press 1), The Registrar (press 2), and Student Accounts (press 3).
Technology Helpdesk: 518.244-4777 helpdesk@sage.edu
For Graduate School information and Admission procedures, contact:
Mike Jones, Director
Graduate and Adult Admissions
(518) 244-2443 jonesm4@sage.edu
www.sage.edu/education
Dr. Jerome Steele
Chair, Doctor of Education Program in Educational Leadership
Assistant Professor, Esteves School of Education
(518) 244-2070 steelj2@sage.edu
Dr. Marlene Zakierski
Director, NYC Doctor of Education Program
Associate Professor, Esteves School of Education
(914) 329-9619 zakiem@sage.edu
Click here for the CITE at Sage Website
*** Have you referred a friend lately? CITE is offering current students and alumni $50 for each referral who applies, is accepted, and starts class. Call or Email someone now!