About our Partners:
The College of Mount St. Vincent:
Founded by the Sisters of Charity of New York, the College of Mount Saint Vincent is an academically excellent, authentically inclusive, independent liberal arts college. The Mount's pass rate on the NYS Teacher Education Certification Exam is 90-100%.  It's not just in the testing that we excel. In 2012 one of our alums was ranked #1 out of 12,000 New York City teachers. Baccalaureate and Master's programs in Education are accredited by the Teacher Education Accreditation Council, a specialized accrediting agency recognized by the U.S. Secretary of Education and the Council for Higher Education Accreditation.
Master's Program: Master's in General and Special Education(Early Childhood or Childhood); Master's in Adolescent Special Education; Master's in TESOL
Online Signup for in-person Graduate Courses: TESOL courses for the Individual Pathway to Certification
______________________________
The College of St. Rose: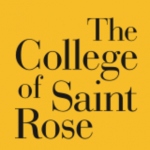 The College of St. Rose, chartered in 1920, is Middle States Accredited (See here for specialized accreditations). From the outset, while building on a liberal arts curriculum, the College emphasized the professional training of teachers for which it is renowned even today, along with a diverse offering of majors and programs. 

Leadership Programs: Educational Administration Masters, SBL Certification
Online signup for in-person Graduate Courses: Special Education, Bilingual, DASA, School Counselor
______________________________
Alfred University:

Founded in 1836, Alfred is the second oldest coeducational college in the United States. Alfred strives to be an innovative leader in the delivery of academic excellence and enduring educational value, preparing all students for success in their studies and throughout life. Alfred University has been recognized for its excellence by the Brookings Institution, US News & World Report, The Fiske Guide to Colleges, the Princeton Review, and Forbes, among others.
Master's Programs: School Counseling, Mental health Counseling, Public Administration 
______________________________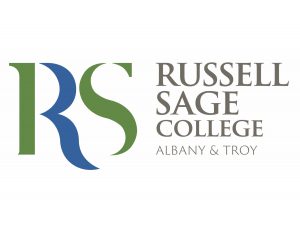 Russell Sage College:
Russell Sage College was founded in Troy, New York, in 1916 by Margaret Olivia Slocum Sage and named in honor of her late husband, who had left her his considerable fortune. Mrs. Sage was active in the women's suffrage movement; in founding the new College, [she] proposed to offer women the means of independence through the combination of broad education in the liberal arts with preparation for specific professional careers.
The Esteves School of Education, School of Health Sciences and School of Management are coeducational environments offering advanced study for professional practice and leadership through master's degrees and post-master's certification in a wide variety of applied disciplines. They serve both recent college graduates, including undergraduate students in accelerated bachelor's/master's programs, and individuals already at work in their professions.
Doctoral Program: Educational Leadership (Ed.D)
______________________________
Concordia University of Wisconsin 
For 139 years, Concordia has educated students for lives of Christian leadership and service, uniquely developing people to step out into the world ready to make an uncommon impact. While our mission has expanded over the years, our commitment to this core purpose remains.
Concordia University Wisconsin is regionally accredited by The Higher Learning Commission. Regional accreditation agencies are recognized by the U.S. Department of Education to accredit degree granting colleges and universities. See below for a full list of accredited programs which the University offers with specialized programmatic accreditation.
Doctoral Program: Doctorate of Education in Leadership in Innovation and Continuous Improvement (LICI) www.citecuw.com
______________________________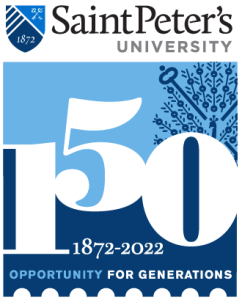 Saint Peter's University
Saint Peter's University ranked highest in New Jersey and 11th overall for Best Value in the Regional Universities North category in the 2021 U.S. News & World Report Best Colleges Rankings. Schools are ranked according to their performance across a set of widely accepted indicators of excellence.
Affordable Schools identified Saint Peter's University as having one of the most affordable online doctorate in education degree programs. The ranking considered in-state graduate tuition.
What happens when you put one of the world's greatest teaching organizations next to one of the greatest cities in the world? You get Saint Peter's University, a Jesuit institution of higher education just minutes from New York City, a global center of culture, entertainment, business, and, most importantly, opportunity.
Doctoral Program: Doctorate of Education: Educational Leadership