Pre K Showdown
Pre K Showdown – The 5 points you need to know – UPDATED!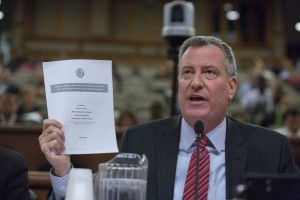 "We are in the midst of an inequality crisis. It is my job to rectify the shortcomings and inequalities that preclude our city from reaching its true potential. And our budget for the city will address this affordability crisis." Bill De Blasio
Showdown? Don't Mayor De Blasio and Governor Cuomo both want Universal Pre-K? They do. But they envision different ways of paying for it. On MSNBC, co-host Ari Melber said that Cuomo is the biggest obstacle to De Blasio's plan http://ht.ly/tlweS . Why is there a showdown? How are the plans different? The conflict goes like this:
1 – Permission
Bill De Blasio rolled out his Universal Pre-K plan. Then Governor Cuomo offered his vision for Pre-K in his new state budget. De Blasio needs Albany's permission to levy a tax on NYC. He's not asking for the state to raise income tax, but instead for permission for the city to tax itself, as it did in the 1990s under Mayor Dinkins, when the money was used to hire new police officers for the "Safe Streets/Safe City" program. Watch video from De Blasio's Albany trip here, from NYC Media http://a002-vod.nyc.gov/html/recent.php?id=2335
2 – Funding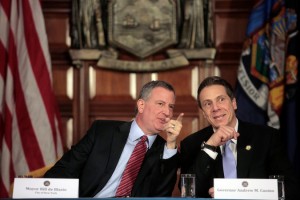 Bill De Blasio wants to tax NYC families earning $500K or more for the next five years, and Governor Cuomo wants to fund state-wide Pre-K through his budget (Allocating about $1.5 to NYC over the same time). For De Blasio, this embroils the funds in the give-and-take of budget negotiations. He's sworn to keep the program out of that fray. Here is De Blasio's full written testimony from the Albany hearing: http://www1.nyc.gov/office-of-the-mayor/news/039-14/testimony-mayor-bill-de-blasio-2014-15-state-executive-budget-before-state-assembly-ways-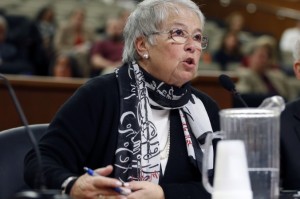 Chancellor Farina also announced that she would divert funding from charter schools towards the Pre-K effort. Details here: http://www.nytimes.com/2014/02/01/nyregion/funds-meant-for-charters-may-be-diverted-to-pre-k.html
As a side note, Mayor De Blasio has a clear distaste for charters, announcing this week that he would end co-locations. Check that out here: http://nypost.com/2014/02/04/de-blasio-says-he-wont-allow-co-locations-for-charter-schools/
3 – Timeline
"We're prepared to provide free, high-quality, all-day pre-K to close to 54,000 four-year-olds this September. And by January 2016, we'll be able to increase that to the full universe of more than 73,000 children, participating in a high-quality, all-day pre-K program." De Blasio
4 – Support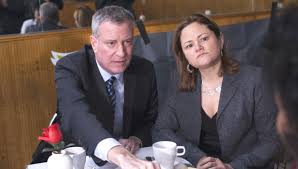 De Blasio laid out his plan while flanked by union leaders. The city council also supports him. Public opinion polls overwhelmingly support him. The President has weighed in. New City Council Speaker, Melissa Mark-Viverito testified in Albany that Cuomo's budget plan is insufficient to fund Pre-K in NYC. "The governor's proposal ramps up too slowly, starting at only $100 million, not all of which of course will go to New York City. But by our estimate, it will cost us as much as $300 million annually to make pre-k truly universal, just in New York City." Read more from her here: http://www.nydailynews.com/blogs/dailypolitics/2014/01/mark-viverito-gov-cuomos-pre-k-funding-not-enough-for-nyc
5 – Who's running this for De Blasio?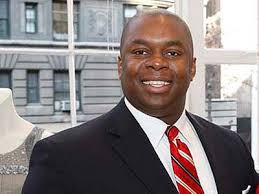 Richard Buery has been appointed Deputy Mayor, tasked with spearheading the Pre-K effort. Buery's resume is an impressive list of posts – he's clearly dedicated his life to improving educational opportunity for disadvantaged communities. While pursuing his Harvard undergrad degree, he started the Mission Hill Summer Program, then went on to work with The Children's Aid Society, iMentor, and Groundwork, Inc. (a non-profit serving Brooklyn families).
Among his many honors: he was a 1992-1993 Michael Clark Rockefeller Fellow, in 2000 he was one of Ebony magazine's "30 Leaders of the Future Under 30," and in 2009 was named one of Crain's New York Business's "40 Leaders of the Future Under 40" in recognition of his contributions to the life of New York City. More on his bio here: http://www1.nyc.gov/office-of-the-mayor/news/732-14/mayor-de-blasio-appoints-richard-buery-deputy-mayor-strategic-policy-initiatives-pre-k#/0
Got any more?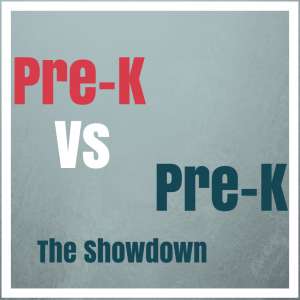 Of course we do! This is NY Politics, after all!

In an interesting wrinkle, the NY Times posted an article about how the Teachers' Union might snarl the Universal Pre-K rollout by asking for back pay. http://www.nytimes.com/2014/02/05/nyregion/teachers-push-for-back-pay-may-pinch-city.html Quick back story: Bloomberg had failed to reach a contract agreement with teachers, at first offering the same 4% raise as municipal employees, then offering 2%, then withdrawing it altogether and saying he'd use the money to avoid layoffs. The teachers are owed a raise, and the Mayor is negotiating it now. Bloomberg left some 150 labor contracts open with various unions.
How the labor dispute affects the pre-k rollout is unclear (the article doesn't seem to tie the two aside from stating that giving the teachers the $3.4 billion would hurt De Blasio's budget, and would hurt negotiations with other unions). The mayor said that the reason he wanted an income tax increase on the wealthy to pay for the expansion of pre-kindergarten and after-school programs was to protect those goals from being swamped by the labor settlements. So, again, I'm unclear on what the Times is saying. But they're saying it pretty loudly.
Will it work?
Well, then there's this: a Pre-K head, Elizabeth Hartline, of the Bank Street Head Start program, wrote an opinion piece for WNYC on why De Blasio's Pre-K plan will fail. She lays it on teacher pay. Pre-K centers in NYC Public schools will be covered by the union. Those in Community Based Organizations will not.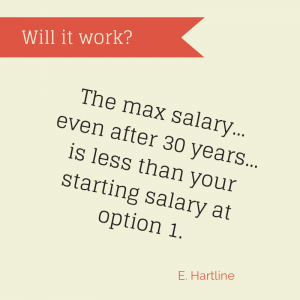 "Consider this: you are a recent graduate in early childhood education and candidate for two teaching jobs in New York City. The expectations are identical and the titles are the same.
In option one you have a week off at Christmas, a week in February, a week in April, and two months in summer. It offers fantastic insurance and a great pension.
In option two you have four weeks paid vacation to take throughout the year, but your school rarely closes. The insurance and pension the sit squarely in the mediocre category. Additionally, if you take the job at option two you will likely be working a longer day, with fewer programmatic supports such as social workers and nurses.
Oh, and also, in option two the maximum salary that you can make, even if you teach for 30 years, is lower than your starting salary at the first option." – Hartline
More here:  http://www.wnyc.org/story/opinion-universal-pre-k-doomed-fail-nyc/
UPDATE!
A new lawsuit against the state is seeking $1.6 billion for NYC schools, based on a State Court of Appeals ruling from 2006. The full story is here: http://www.nytimes.com/2014/02/11/nyregion/suit-will-seek-money-that-new-york-state-promised-to-schools-in-2007.html?_r=0
There is so much going on! And we will break it down for you. Don't worry! Just sign up for our weekly newsletter.
If you found this useful, please share it so other people can find it useful, too. Click the links below to share on Facebook and Twitter.