Charles Davis – Alumni Spotlight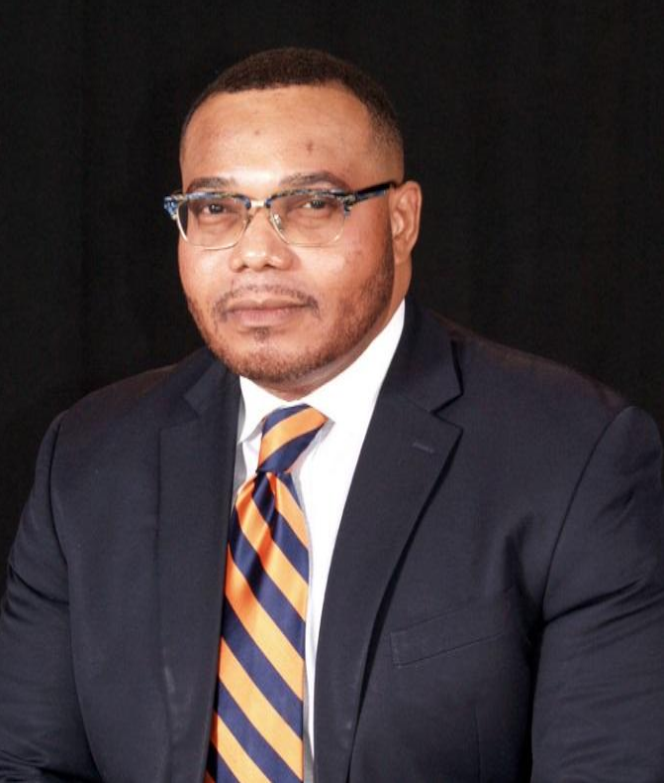 Charles Davis has over 20 years of experience working in the field of human services. This is reflected in his involvement in various facets of child welfare, juvenile justice, and criminal justice systems. Charles' professional career has been primarily providing counseling to juvenile and adult forensic populations throughout New York State and the District of Columbia (Washington, DC).

Charles has been nominated by Governor Cuomo, and confirmed by the New York Senate to operate as Commissioner, with the New York State Board of Parole. In his official capacity, Charles travel New York State conducting parole determination interviews, to men and women confined to prison. Charles was chosen for this opportunity because of his unique background, a background of criminal justice, public administration, substance abuse counseling, and mental health counsel, which he attributes to his educational experiences at Alfred University/CITE.  
In addition, Charles partnered with the City of New York and a local community based organization in January 2012 to start-up the Young Men's Initiative Community Justice Program, a program for court-involved young-adults. During this time, Charles implemented and managed several programs for court-involved individuals facing arrest, prosecution, conviction, sentencing, and post-release. His skills in program development, planning, and management are evident he is a transformational leader. Charles is a mental health clinician who believes that trauma is the underlying cause of mental health impediments experienced by many court-involved individuals. He uses a trauma-informed approach in treating individuals, families, and communities to address the consequences of trauma and to facilitate healing.
Charles was awarded a Bachelor of Science degree from Monroe College; a Public Administration degree from Alfred University, with a concentration in Criminal Justice; a Master of Human Services from Lincoln University, with a concentration in Counseling; a Postgraduate Certificate of Forensic Psychology from John Jay College of Criminal Justice, CUNY; an Advanced Certificate of Mental Health Counseling from Alfred University: an Advanced Certificate of Rehabilitation Counseling from University at Buffalo, SUNY, and an Executive Certificate of Youth in Custody from Georgetown University. Additionally, Charles is a Licensed Mental Health Counselor (LMHC-LP), a Certified Rehabilitation Counselor-Candidate, a Certified Alcohol and Substance Abuse Counselor (CASAC-T), a Credentialed Prevention Professional-Candidate (CPP), a Certified School Counselor, a Certified Clinical Trauma Professional, Certified Employee Assistance Professional (CEAP), and an Employee Assistance Specialist-Clinical (EAS-C).
List of Speaking Topics: Areas of Expertise
Public Policy

Criminal Justice

Mental Health Counseling

Substance Abuse Counseling

Youth in Custody

Youth Development

Trauma Informed Services

Employee Assistance Consultations

Behavioral Health; Integrating Behavioral Health and Primary Care
---

CITE is the Center for Integrated Training and Education. For over 25 years, CITE has and continues to train TEACHERS (Early Childhood, Professional Certification, Special Ed,Grad Courses, Bilingual courses, DASA); COUNSELORS (School, Mental Health Masters, Advanced Certificate); and ADMINISTRATORS (SBL, SDL, Public Admin, Doctorate) in all five boroughs of NYC, Yonkers, Westchester, and Long Island.
CITE PD offers CTLE-approved in-school professional development tailored to your school's needs and your vision. Info: citepd.com
We now also offer an undergraduate degree completion program in psychology.