Kari-Lee Grant – Alumni Spotlight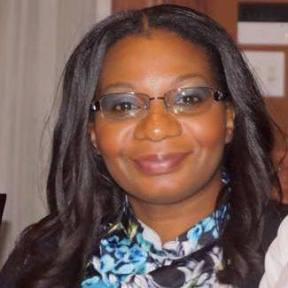 Kari-Lee Grant, PhD is an experienced educator, who has taught at the elementary, middle, high, and college levels. She has taught English to speakers of other languages at a middle school in Long Island, New York for 16 years. She is also an Adjunct Assistant Professor at Queens College, City University of New York (CUNY). She has New York State School Attendance Teacher, Teacher of English to Speakers of Other Languages (TESOL), School Building Leader (SBL), and School District Leader (SDL) certifications. She is a member of several professional organizations in the areas of educational leadership, research, linguistics, and technology. Dr. Grant earned her PhD with a concentration in Educational Leadership from Concordia University Chicago in May 2017. The title of her dissertation was, "Transformative Leadership: Eliciting Equity and Excellence in the Education of Immigrant Students from Caribbean Countries Where English is the Medium of Instruction."
Dr. Grant presented "Improving the Education of Speakers of Caribbean Languages in New York City Public Schools" at the Society for Caribbean Linguistics 21st Biennial Conference in Jamaica in August 2016, and she presented "Legitimizing Languages: Claiming the Birthright of 'Creole English' and 'Vernacular English' Speakers in Learning Environments" as part of the Complicated Conversation series at Queens College, CUNY in December 2016. She will present her paper "Examining the Education of Immigrant Students from 'English-Speaking' Caribbean Countries in New York Schools" at the 2018 American Educational Research Association (AERA) Annual Meeting in New York City in April 2018.
Briefly describe your experience in the CUC doctoral program, what made you pursue it?
I pursued a doctoral program at the urging of a few family members, friends, colleagues, and middle school students. I chose CUC because I liked the flexibility of the online setting, and I was prepared for the rigor that it entailed. For the most part, I had a positive experience in the CUC doctoral program. The few bumps in the road that I encountered were related to research. CITE and CUC personnel addressed my concerns once I brought them to their attention.
Where has your education credentials taken you?
My education credentials have allowed me engage with colleagues around the world about critical issues pertaining to my interests of linguistics, education, leadership, and research. I was very excited to present in my native country, Jamaica, and at my alma mater, Queens College. I am also thrilled that I will present at the prestigious AERA Annual Meeting in New York City in April 2018.
What's the AERA Conference and how did you become involved?
 "The American Educational Research Association (AERA), founded in 1916, is concerned with improving the educational process by encouraging scholarly inquiry related to education and evaluation and by promoting the dissemination and practical application of research results." (Source: http://www.aera.net/About-AERA)The AERA 2018 Annual Meeting will take place from Friday, April 13, 2018 to Tuesday, April 17, 2018 in nine (9) co-Headquarter Hotels in Manhattan. This year's theme is "The Dreams, Possibilities, and Necessity of Public Education." Please visit http://www.aera.net/Events-Meetings/Annual-Meeting for more information.
I learned about AERA last summer from one of my mentors, who encouraged me to submit an application based on my dissertation research study. I applied for the first time, and they accepted my application. It is an honor to have my presentation included among the 2,800 sessions, and it will be a delight to be among over 17,000 attendees in April. I am passionate about education research, so this is a dream come true.
What problem(s) in Education or Ed leadership do you see and wish to change?
I believe the main problem in education is the lack of transformative leadership. Transformative leadership in education unearths and addresses the root causes of educational dysfunction in school systems, rejects an inequitable status quo, and promotes equity and educational excellence for all (Shields, 2010). We must change the current unsustainable status quo in the educational system nationwide; the future depends on it.
Tell us about what you're doing now?
Right now, I am teaching, learning, leading, and looking forward to new educational opportunities.
Where do you see yourself in the future?
In the future, I see myself continuing to be engaged in linguistics, education, leadership, and research.
Would you recommend CITE to a friend? Please tell us why…..
I would recommend CITE to a friend. From the Certificate of Advanced Study from the College of Saint Rose to the Doctor of Philosophy from Concordia University Chicago, the professors and programs helped to shape my personal and professional growth. As some would argue, not all educational administrators are leaders, and not all educational leaders are administrators. Therefore, I encourage CITE to retain a doctorate in educational leadership program—whether EdD, PhD, or both—that is not limited to practicing school/district administrators. 
Reference
Shields, C. M. (2010). Transformative leadership: Working for equity in diverse contexts. Educational Administration Quarterly, 46(4), 558–589.
---
CITE is the Center for Integrated Training and Education. For over 25 years, CITE has and continues to train TEACHERS (Early Childhood, Professional Certification, Special Ed,Grad Courses, Bilingual courses, DASA); COUNSELORS (School, Mental Health Masters, Advanced Certificate); and ADMINISTRATORS (SBL, SDL, Public Admin, Doctorate) in all five boroughs of NYC, Yonkers, Westchester, and Long Island.
CITE PD offers CTLE-approved in-school professional development tailored to your school's needs and your vision. Info: citepd.com