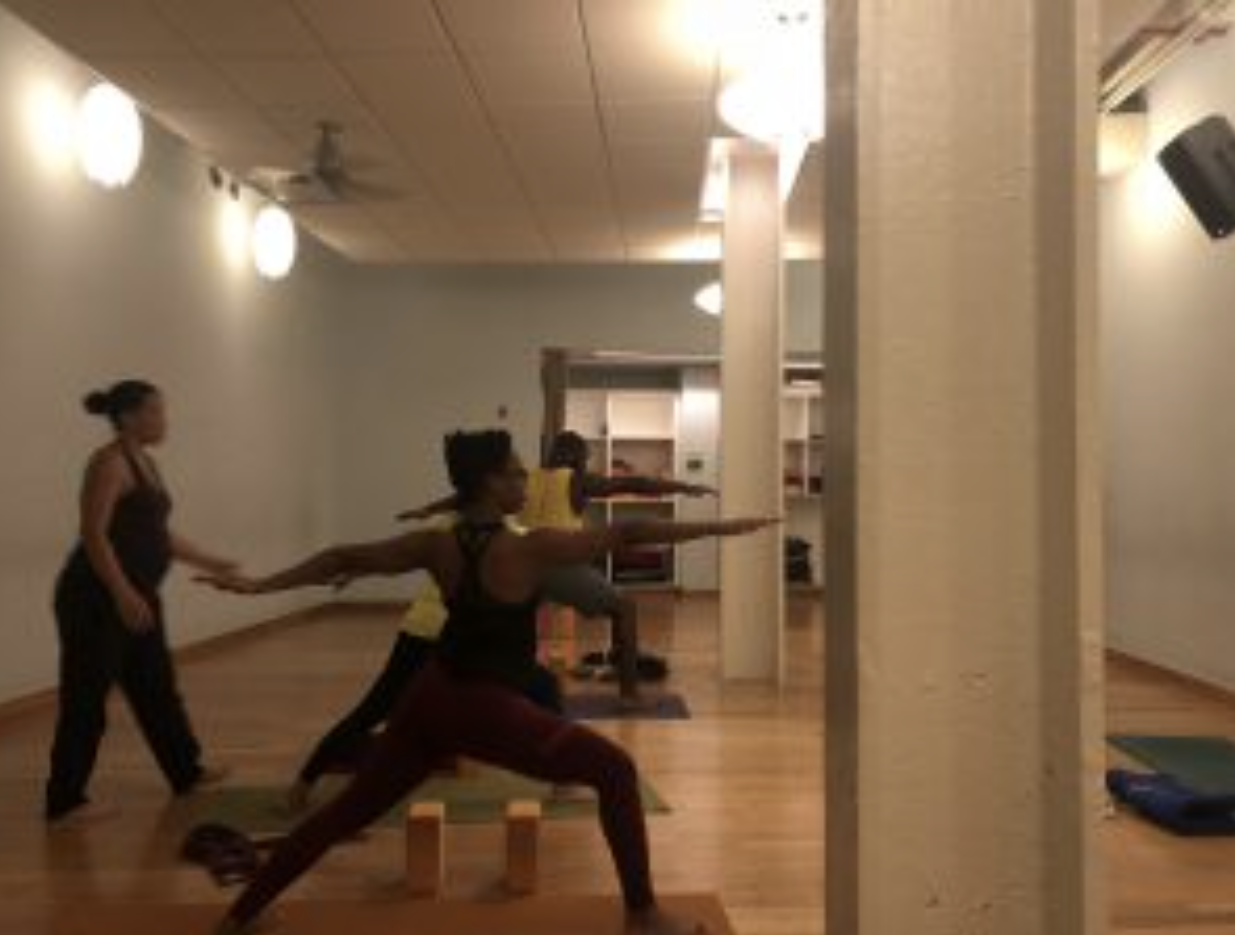 Alumni Event – Yoga 2018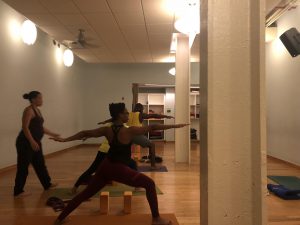 Our Alumni Coordinator, Joshua Davis, is working to bring a variety of events to our CITE community — including restorative yoga sessions, networking events, interview training, resource fairs and panel discussions. Connect with Joshua to learn more about the great programming coming up this year! Email Joshua@citeprograms.com and let us know where you're working and what we can do to help in your career.
Enjoy some feedback from our recent yoga event:
Doshka Truick:
What brought you to participate in the CITE Yoga event?
I just decided that this would be a season of more 'yes' than 'no's' with an increased effort to find more work-life balance. 
What CITE Program did you attend?
I completed my studies at St. Francis more than 5 years ago. M.S. Ed leadership SBL/SDL
How was your CITE Yoga experience?
Great. Classy location and excellent and responsive instructor; was pleasantly surprised.
Describe a particular moment during the yoga session that you enjoyed.
Warrior pose. A challenge, but worth it.
Would you want to do the event again?
Yes, I would do that again and think that you should offer it again. (March is also a very stressful, month, may want to consider).
Would you recommend this event to a friend/ old classmate?
Yes, I would, although some have moved away, when and if in town could be a viable option.
What would you change if anything about this event?
Timeliness is always a factor, but it all worked out in the end. It was nice to open the studio and be finished by 9 am.
Angie Mompoint
My name is Angie Mompoint I graduated this past June with the CITE, SEIU 1199 Mental Health Counseling program. I didn't even know what CITE was, I just fell upon the program through 1199. And since I've joined it was the best decision I've made in my life. I want to try yoga and network with other alumni, especially for the mental health program. I think yoga is great for self-care, and in the field that we are working you need a lot of self-care. I love the yoga experience and I would like to say that and I'll participate in more stuff like yoga, and in any other event that promotes networking with each other. Nicole did an awesome job and I would love to come to her yoga class again.
________________________
CITE is the Center for Integrated Training and Education. For over 25 years, CITE has and continues to train TEACHERS (Early Childhood, Professional Certification, Special Ed,Grad Courses, Bilingual courses, DASA); COUNSELORS (School, Mental Health Masters, Advanced Certificate); and ADMINISTRATORS (SBL, SDL, Public Admin, Doctorate) in all five boroughs of NYC, Yonkers, Westchester, and Long Island.
CITE PD offers CTLE-approved in-school professional development tailored to your school's needs and your vision. Info: citepd.com
We now also offer an undergraduate degree completion program in psychology.