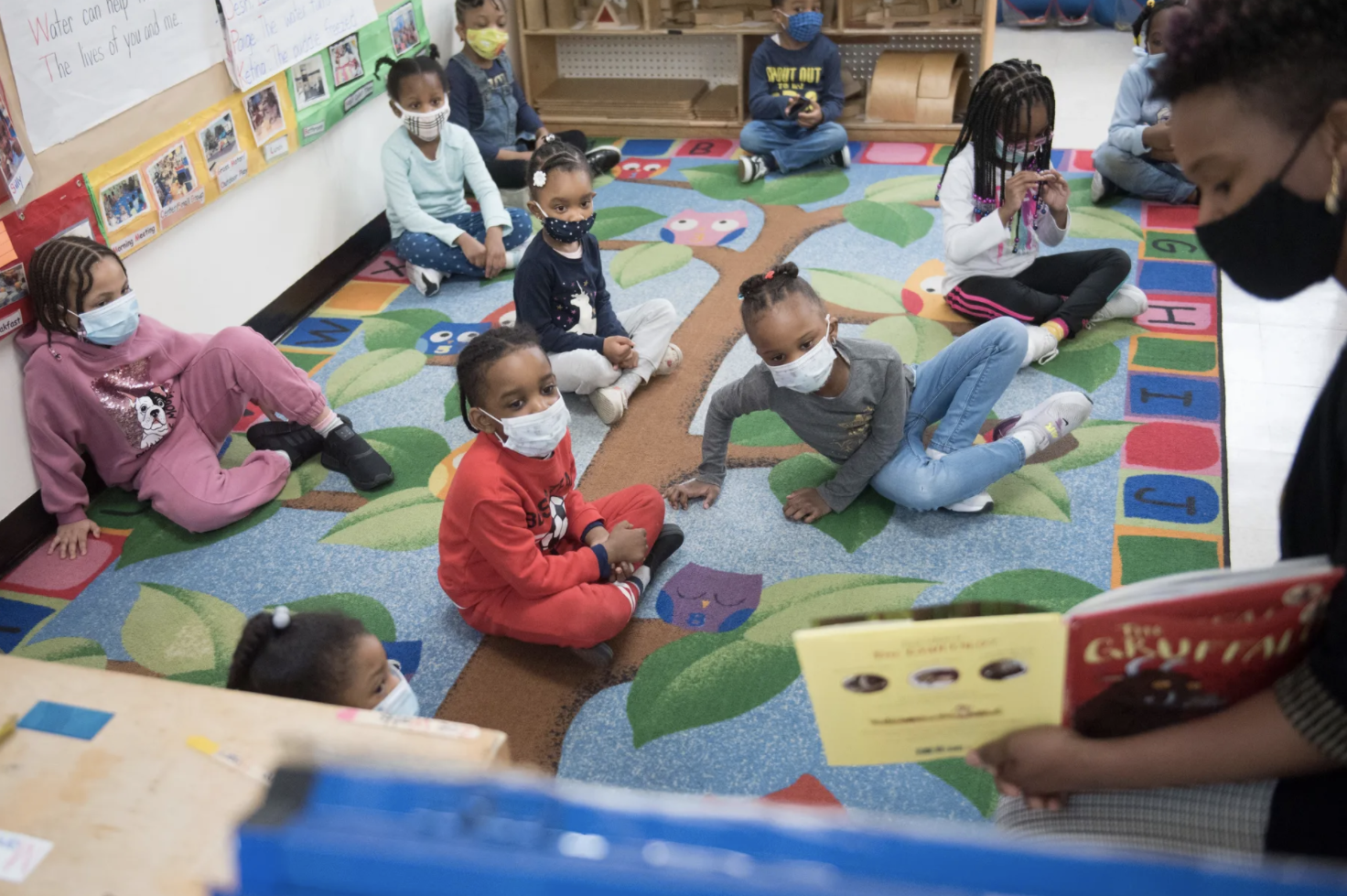 There's a teacher shortage! (U.S. Education Secretary Miguel Cardona Calls on States, Districts…)
U.S. Education Secretary Miguel Cardona Calls on States, Districts, Higher Ed Institutions to Address Nationwide Teacher Shortage and Bolster Student Recovery with American Rescue Plan Funds
Today, U.S. Secretary of Education Miguel Cardona will issue a nationwide call to action for states, higher education leaders, and schools to tap federal resources and work together to address the teacher shortage and aid student recovery.
Today's announcement builds on President Biden's call in the State of the Union encouraging leaders to use American Rescue Plan funds to address this critical challenge schools and districts across the country are facing. The call to action coincides with Secretary Cardona's participation in the Carnegie Foundation for the Advancement of Teaching's Summit on Improvement in Education in San Diego.
"I have always known that a well-prepared, well-supported, well-compensated, and diverse educator workforce is the foundation for student success. Educator vacancies and other staff shortages represent a real challenge as our schools work to recover, falling hardest on students of color, students in rural communities, students from low-income backgrounds, students with disabilities, and multilingual learners.
That's why I'm proud that the American Rescue Plan has equipped states, school districts, and colleges and universities that prepare our educators with unprecedented financial resources to help overcome this challenge," said Secretary Cardona.
Read the full article here:
https://www.ed.gov/news/press-releases/us-education-secretary-miguel-cardona-calls-states-districts-higher-ed-institutions-address-nationwide-teacher-shortage-and-bolster-student-recovery-american-rescue-plan-funds
Are you a para or school secretary looking to take your career to the next level?
Join our online open house for our Teacher Education Master's Degree with the College of Mount Saint Vincent here:
​​https://us02web.zoom.us/meeting/register/tZwkf-mvrzMuGt2yb3-5i4pDuwm6tVA2sM_v
For more information please visit our page at www.citemsv.com or email Chirs@citeprograms.com
____________________________________________________
CITE is the Center for Integrated Training and Education.
For over 25 years, CITE has and continues to train:
TEACHERS: General and Special Ed Masters (Early Childhood or Childhood), Adolescent Special Ed / Professional Certification Masters, TESOL Masters, Special Ed license extension courses, Bilingual license extension courses, TESOL license extension courses, Early Childhood license extension courses
COUNSELORS: School Counseling Masters, Mental Health Counseling Masters, Advanced Certificate in Mental Health or School Counseling
ADMINISTRATORS: School Building Leadership, School District Leadership, Doctorate for CSA members, Doctorate for non-CSA members, Public Administration Master's
— in all five boroughs of NYC, Yonkers, Westchester, Nassau and Suffolk.
CITE PD: CITE offers CTLE-approved in-school or online professional development tailored to your school's needs and your vision. We can work remotely with your staff and parents. Info: citepd.com