Test Prep hanging on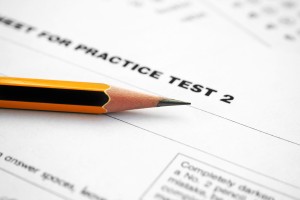 Test Prep Hanging on
The NY Times today has an article about Test Prep enduring – despite calls (and legislation!) to end the practice. 
Listen to this post

On Dec. 30, the day she was 

announced as New York City's schools chancellor

, Carmen Fariña denounced an overemphasis on test preparation as the dark underbelly of the previous administration's data-driven reforms, telling an approving crowd, "We're going to do all we can to roll that back to focus on the best quality teaching as opposed to test prep."

But in interviews across the city this past month, students and teachers said that test prep was as robust as ever.

This month, Gov. Andrew M. Cuomo and state legislators passed a law, intended to take effect by the next school year, setting a 2 percent limit on the amount of classroom time that could be spent on test preparation, or about three and a half days in a school year. Charter schools, some of which are known for an almost religious devotion to test preparation, are not obligated to comply, officials said.
We know from speaking with Principals about the practical, day to day impact of testing. They cite it as a huge obstacle. The cycle of teacher evaluations based on high-stakes tests has sent classrooms into test-prep overdrive.
For a funnier take on the test-prep craze, check out this rant from comedian Louis CK on helping his kids do their math homework.
What are you seeing in your schools? Sound off! Comment on our Facebook page.