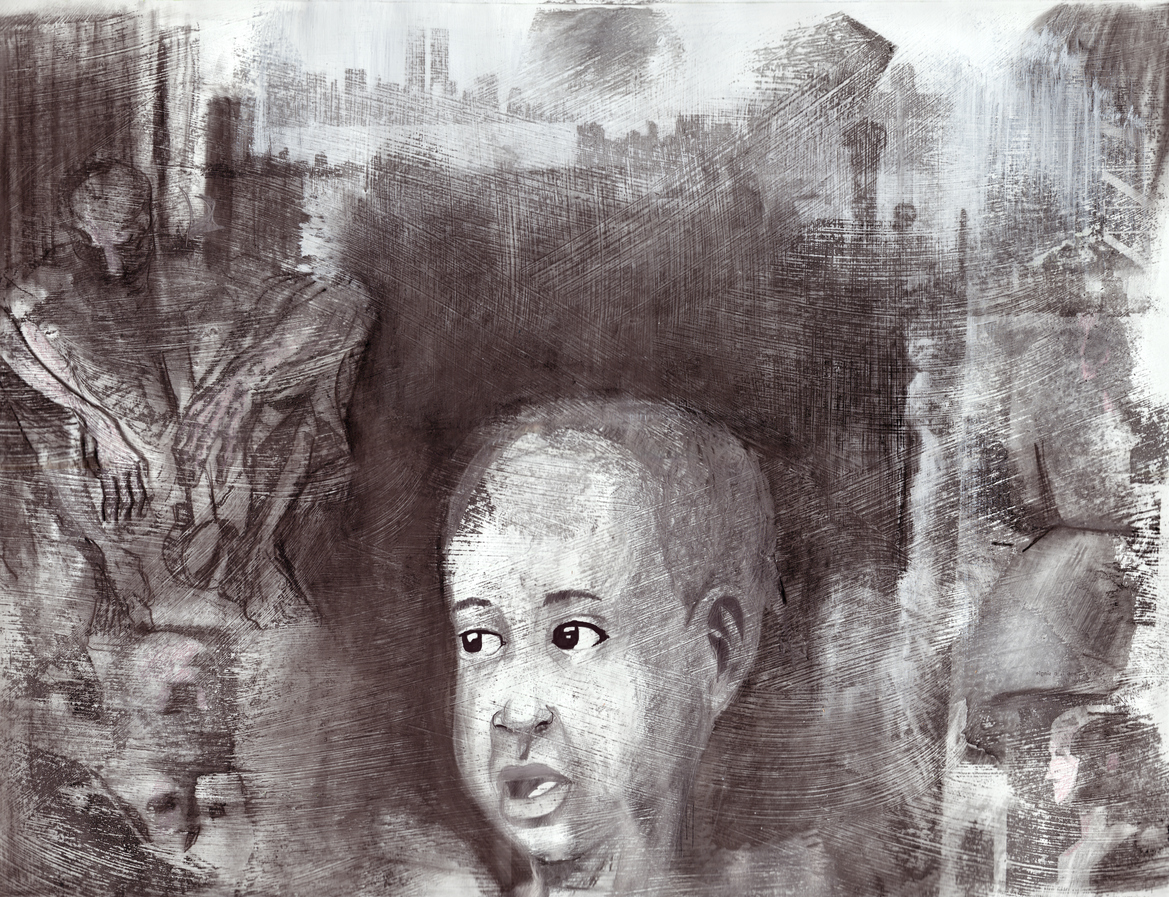 Race & Justice: Fertile Ground for Educators to Effectuate Meaningful Change
Interactive Seminar Recap
By Andrew Henry
CITE is presenting a series of workshops for educators. Last week, we shared this one from Dr. Gassaway: Race & Justice: Fertile Ground for Educators to Effectuate Meaningful Change.
In today's social climate we need material that will give us the tools to engage with tough problems for today and future generations. It's important to take the time to learn about the experience and history of Black lives in America. We can learn so much from materials like podcast, articles, music, movies and seminars. CITE is committed to sharing resources for educators, so we can all learn and lift up voices doing good work.
Dr Gassaway's seminar "Race & Justice: Fertile Ground for Educators to Effectuate Meaningful Change," is definitely one to highlight.
Dr. Gassaway began the seminar by playing "Marvin Gayes – Mother Mother (What's Going on)"
Mother, mother
There's too many of you crying
Brother, brother, brother
There's far too many of you dying
Father, father
We don't need to escalate
You see, war is not the answer
For only love can conquer hate
You know we've got to find a way
This song was released in 1971 and resonates today. Following the song, we saw surveillance footage of Timothy Loehmann, the 26-year-old cop who shot an innocent 12-year old boy by the name of Tamir Rice in the city of Cleveland, Ohio. We then saw the footage of a horrific event that happened this month. On August 23rd, 2020 Jacob Blake was shot 7 times in the back by several cops in front of his children in Kenosha, Wisconsin.
The interactive seminar focused on empowering students to make meaning of the complexities of race and justice for people of the African Diaspora living in America. Educators (CITE students and alumni) engaged in constructive discussions pertaining to the roles they play in creating learning environments that begin to address inequalities and injustice, particularly for Black people in this moment.
Educators reflected on the quality of education that students are getting, and how educational equity affects learning. For example, students who are required to go their zoned school and live in East New York are not going to get the same education as a child who grows up in Park Slope or the Upper East Side. These are conversations that go unnoticed and need to be had; and changing the future starts with education.
Take a look below to check out some feedback from students on this amazing seminar.
I wanted to send an email to congratulate the CITE team for facilitating such a meaningful and relevant seminar! I'm so happy and proud to see that CITE isn't being tone deaf to the needs of our schools. I appreciate that as that as an aspiring leader, I can engage in these necessary conversations about race.
Respectfully, 
-Brittni K.
Thank you so much for supporting the conversation with Dr. Gassaway around racial justice. It is crucial that we, as future leaders, keep having time and space for these types of discussions if we are doing to move forward with making real changes in our education system. Please ask CITE to continue to support these conversations through more sessions. Thanks so much! Be well.
Best,
-Michelle K.
Thank you for having this seminar. It was so powerful and needed especially with the climate of this country right now. Please update me with any upcoming seminars.
Kind regards,
-Sam
I thoroughly enjoyed Dr. Gassaway's workshop on race and justice in our schools. As a leader, it empowered me to be an agent for change to challenge or remedy some the injustices that are plaguing our school system. This workshop was a safe space for laying the groundwork for plans to balance the scales of justice. I would appreciate it if these kinds of workshops regarding race and equity be continued. Thank you!
– Tanisha B.
I just wanted to personally thank each of you for putting together that POWERFUL PLC about race. This has been the best seminar that I have attended while in the CITE program. It was interactive, informative, and relevant. I hope that this important conversation will continue, and I look forward to more seminars like this in the future. Thanks again!
-Arlene Y
Be sure to follow us on Instagram, Twitter, Facebook and LinkedIn to stay up to date with everything CITE!
____________________________________
CITE is the Center for Integrated Training and Education. For over 25 years, CITE has and continues to train:
TEACHERS Masters in General and Special Ed (Childhood or Early Childhood), Special Ed Extension, Bilingual Extension, TESOL Extension 
COUNSELORS School Counseling Master's, Mental Health Counseling Master's, Advanced Certificate in MHC or School Counseling
ADMINISTRATORS School Building Leadership, School District Leadership, Public Administration, Doctorate for CSA Members, Doctorate for non-CSA Members
Our fall 2020 courses are all online.
CITE PD offers CTLE-approved professional development tailored to your school's needs and your vision. Staff and parent workshops can be done online, virtually, remotely. Info: citepd.com