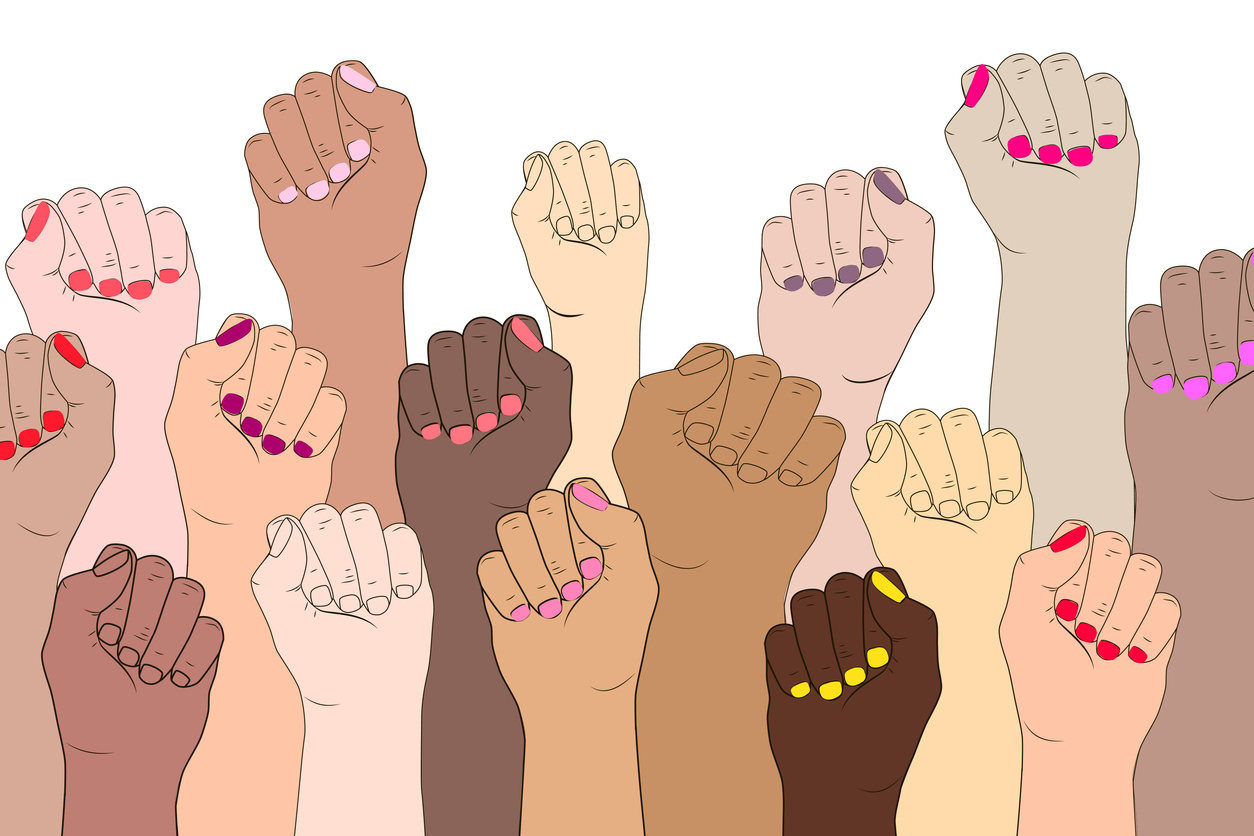 Meet the Moment – Race and Education
Meet the Moment – Race and Education
Black lives have a unique experience when it comes to living in America. As educators, what are we doing to contextualize and unpack this moment in history? How are we modeling our own learning and growth for our students? Where can we find resources for educators?
In the current climate it's especially important to ask ourselves if we're modeling our own learning and growth with our students. When and how we approach current events matters. Examining old curricula matters. Finding good resources matters.
As educators, what are we doing in our classroom to support students of color?  Are we examining our own teaching and biases? Educating yourself and sharing what you find with your students is a way to promote change. Education makes a difference.
To help teachers on their journey, CITE is sharing resources (scroll down under the form the form) and has started a series of workshops dealing with issues of race and education. These workshops fill up quickly, so use this form to be sure you're added to the list that gets notified first.
Resources: 
In addition, we wanted to provide resources in support of #BIPOC and the #BlackLivesMatter movement so that educators can learn more. Please feel free to share these resources.
Pages to follow on social media:
Ethel's Club
https://www.instagram.com/ethelsclub/
A Black-owned social and wellness club made to celebrate people of color, online and in real life.
Ms. Henry
https://www.instagram.com/ms.henryyy/
An Educator who provides a safe space for Black, Indigenous and people of color by providing resources for educators in the classroom through Instagram.
Black Lives Matter
https://www.instagram.com/blklivesmatter
The official Instagram of the #BlackLivesMatter, where you can find all updates pertaining to the movement.
Equality Labs
https://twitter.com/EqualityLabs
Twitter account that is at the intersections of organizing, community based research, culture-shifting art, and internet freedom, for South Asian religious & cultural minorities.
Refinery 29 Unbothered
https://www.instagram.com/r29unbothered/
An account celebrating the beauty, strength and power of Black millennial women.
Opal Tometi
https://www.instagram.com/opalayo/
Tometi is a Co-founder of the #BlackLivesMatter movement and a social justice and human rights advocate who post content on the progression of black people and current events.
Black Futures Lab
https://www.instagram.com/blackfutureslab/
Black Futures Lab helps to transform black communities by building Black political power & changing the way power operates in cities and states.
Resources for those who want to take action:
National Action Against Police Brutality
https://www.change.org/p/national-action-against-police-brutality-and-murder
Black History Education Bill
https://www.change.org/p/new-york-state-senate-assembly-pass-the-black-history-education-bill
Petition to help ban rubber bullets
https://www.change.org/p/un-and-us-government-ban-the-use-of-rubber-bullets?recruiter=922712485&recruited_by_id=62d8f120-fdb6-11e8-8dbd-0dee42fd9442
Resources for those who want to donate:
NAACP
https://secure.actblue.com/donate/naacp-1
Donate to National Association for the Advancement of Colored People #NAACP
Brooklyn Bail Fund
https://brooklynbailfund.org/donation-form
Donate to Brooklyn Bail Fund in an effort to release innocent protestors who were wrongfully convicted for exercising their rights to protest.
The Marshall Project
https://www.themarshallproject.org/donate
____________________________________________________
CITE is the Center for Integrated Training and Education.
For over 25 years, CITE has trained and continues to train:
TEACHERS: General and Special Ed Masters (Early Childhood or Childhood), TESOL Masters, Special Ed license extension courses, Bilingual license extension courses, TESOL license extension courses, Early Childhood license extension courses
COUNSELORS: School Counseling Masters, Mental Health Counseling Masters, Advanced Certificate in Mental Health or School Counseling
ADMINISTRATORS: School Building Leadership, School District Leadership, Doctorate for CSA members, Doctorate for non-CSA members, Public Administration Master's
— in all five boroughs of NYC, Yonkers, Westchester, and Long Island. Currently all classes are online.
CITE PD: CITE offers CTLE-approved in-school or online professional development tailored to your school's needs and your vision. We can work remotely with your staff and parents. Info: citepd.com