Masters in Counseling Alumni Spotlight Sheren Attal
Counseling Alumni Profile – Sheren Attal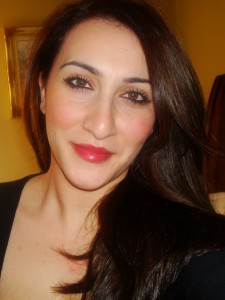 We recently caught up with Masters in Counseling graduate, Sheren Attal. Sheren earned her Masters with us, and went on to complete the Mental Health Certificate program as well. As a recent Alfred University/ CITE student, Sheren's experience offers a good look into the life of a Masters in Counseling student. 
1.      What is your name and where do you work?
My name is Sheren Attal.  I am currently working for Alfred University as an Adjunct professor for the MPA (Masters in Public Administration) program.
 
2.      When did you start and complete the CITE/ Alfred U. program? Which program was it?
 
I started the CITE program in the Counseling Masters degree September 2010-2012 and then I completed the Mental Health Certificate in August 2012.
 
3.      Were you working while taking the CITE classes? In what position?
 
During the program I was working part time as a permanent substitute and part-time Youth Coordinator at a nonprofit social service center and interning pat time at Fort Hamilton high school located in Brooklyn.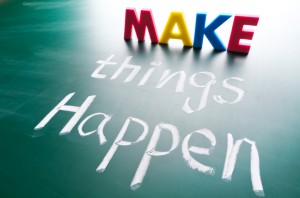 4.      Why did you choose the program?
 
I chose this program because it has an excellent reputation among other institutions offering similar programs.  I also preferred a weekend program.
 
5.      What was your overall experience of the instructors? Did any stand out? What made them stand out?
 
 My overall experience was excellent. I was taught to be a leader in my field. The professors were knowledgeable and were able to bring into the class their weekly experiences and share the information with the class. I walked away with not only a degree but practical tools and skills that can be implemented in everyday work issues. I especially connected with my practicum professor Mrs. Darkeh because her love and passion for the field transferred into her lessons. She always made herself available and at times I felt she was an open book of information in the counseling felid. She taught the importance of character as a counselor to never forget to be compassionate and empathetic. She has a true talent of keeping a student engaged during lectures.

6. What was the most challenging part of the program?
The most challenging part was managing time. I had to learn to plan, be organized and always finish assignments two weeks ahead of due dates.  Another challenge was a surprise: the challenge of honestly being ready to self reflect and sharing with others.   
7.      How did the program prepare you for your current job?
 The program prepared me to be confident in my field and to take leadership in improving, developing, and implementing programs in schools.
 

8.     What advice would you give someone starting out?
I would advise any future student to always be present. The most important thing to do is the simplicity of never missing a class. It is not because of attendance, but your presence and experiences. They are an important component in the class environment.
9.   Have you recommended this program to people? Why? And what did you tell them?
Yes I have recommended the program to people I encountered seeking the counseling degree, who they wanted a program to work with their work schedule, and one that was able to help them open a new chapter in their lives, that was going to challenge them and prepare them adequately for the field.
10.  Any advice you keep with you, from instructors?
Be emphatic
Be passionate as a guidance counselor, you represent the school at a whole.
Keep your own morals and values in the back of your head and don't try to judge people with that hat.
Always have plan A, B, and C.
Network, Network and more Network.
Will always use SOLAR as a counselor and even in my personal life.
The art of truly listening and how to improve this skill every day.

11.  Anything else you'd like to add?
This program has a very special element that I did not find in other institutions, and that is how hands on and available are the leaders of this program. They represent all the advice and tools I walked away with. Thank you so much.
 For more information on the Masters in Counseling, click here.
Thanks to Sheren and all the best to her! If you are a Masters in Counseling student or graduate, and would like to be featured on this blog, give us a call! or email John@citeprograms.com