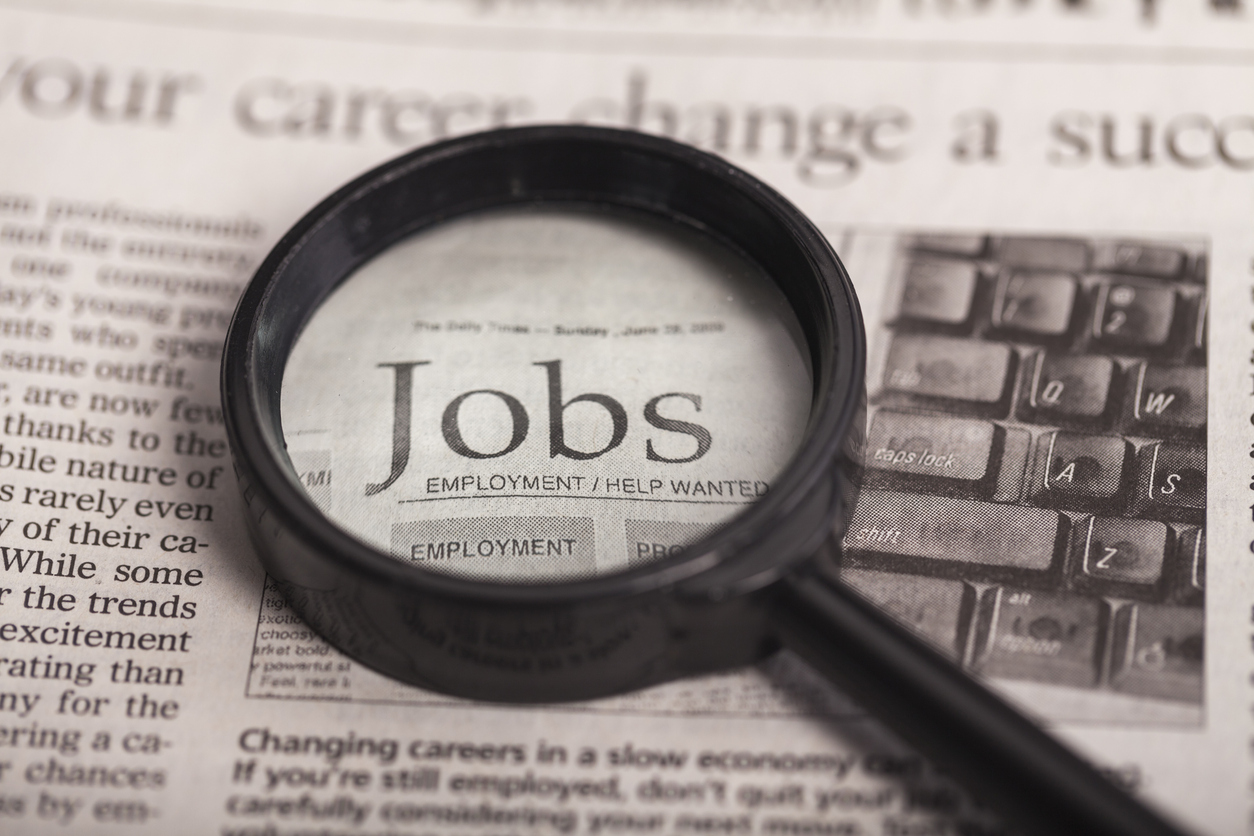 Job Postings – Week of 1-3-2021
At CITE, we strive to provide tools and resources to our community, not only while you are students, but as you go into the professional world. Below is a list of job postings from our network. If you feel you are a good candidate, please contact the organization directly through the info below. If you have a job to post, we are happy to post it. Please go to citeprograms.com/jobs and fill out the form. This is a free service.
School / District / Organization:
Half Hollow Hills School District / Half Hollow Hills High School East
Seeks:
Spanish Teacher – Permanent Substitute
Requirements:
NYS Certification in Spanish
Teaching Spanish at the high school level
The permanent substitute teacher is present in the building everyday, primarily to teach Spanish classes and to substitute for other classes when necessary.
Apply by contacting Lori Campbell at lcampbell@hhh.k12.ny.us
---
School / District / Organization:
Half Hollow Hills School District/Half Hollow Hills Central School District
Seeks:
Per Diem and Permanent Substitute Teachers
Requirements:
NYS Certification to teach or activity working towards certification
Apply by clicking this link: https://www.applitrack.com/hhhny/onlineapp/
---
School / District / Organization:
Brooklyn, District 17 / P.S. 770
Seeks:
General Education Teacher (4th Grade)
Requirements:
NYS teaching license in common branch, 1-6. General Education.
Classroom teaching with Teacher's College Reading and Writing Project and Eureka Math
Work with a team of teachers to teach/plan daily lessons in reading, writing, math, SEL, science, and social studies. Additionally, conduct small group guided reading lessons.
Apply by contacting: Principal Jessica Saratovsky at jsaratovsky@schools.nyc.gov
---
School / District / Organization:
Commack Public Schools / District-Wide
Seeks:
Director of Mathematics, Grades K-12
Requirements:
NYS School District Leader (SDL) / School Administrator (SAS) Certification
At least 5-years experience as a successful classroom teacher or 3-years as a successful school or district administrator preferred. The preferred candidate will have experience with the International Baccalaureate and Advanced Placement programs, and/or Project Lead The Way.
The Director of Mathematics, Grades K-12 supervises all curriculum, instruction, and assessment related programs and the respective staff. In addition, the Director of Mathematics:
Plays an active role in developing and implementing a District-wide philosophy of education.
Provides teachers with assistance in implementing changes in curriculum, instructional, and assessment.
Assist teachers in ordering and requisitioning instructional materials and equipment.
Provides leadership for curriculum development, implementation, and continuous evaluation of programs in the department. The Director serves as a resource person for professional growth, new ideas, practices and research in the respective field or discipline.
Essential Duties include, but are not limited to:
Plans and conducts regular departmental meetings and records minutes of such meetings.
Supervises and evaluates staff.
Develops a departmental budget.
Supervises the administration and development of State and local examinations. Approves all final examinations prior to use.
Provides department members information related to current best practices of the profession through attendance at District, university, and professional association meetings and seminars, and through other forms of literature.
Evaluates learning outcomes including the collection, analysis, and follow-up of student achievement data.
Provides input to Building Principals with selection of staff, department needs, schedules, budgets, ordering of books, supplies, equipment and overseeing the maintenance of equipment.
Assists in the recruitment, evaluation, and recommendation of candidates of departmental staffing.
Provides professional development to promote growth of department members by organizing professional development activities, encouraging attendance at conferences, participation in in-service training, membership in professional organizations, exposure to professional literature and the collaboration and sharing of ideas.
Articulates departmental efforts with those of other departments on all levels with the school and District and works collaboratively with other administrators towards achieving district goals.
Assists the building principal with the development of the master schedule and staff assignments.
Supervises, coordinates, and attends departmental functions and extracurricular events.
Apply here: www.commack.recruitfront.com/JobOpportunities
---
School / District / Organization:
Manhattan Mental Health Counseling / Telehealth or Manhattan
Seeks:
Licensed Mental Health Counselor
Requirements:
License in Mental Health Counseling
Provide one on one psychotherapy to a diverse group of adult clients, mid to high functioning. Document sessions and progress through treatment panning and progress notes.
Training with other professionals when necessary.
To apply please email resume to manhattanmhc@gmail.com
---
School / District / Organization:
Dr. Richard Izquierdo Health & Science Charter School Bronx, NY
Seeks:
Director of Curriculum and Instruction
Requirements:
Full time 12 Month Employee
Reports to
Assistant Principal and Head of School
Job Description
PRIMARY FUNCTION
The Director of Curriculum and Instruction will use leadership and pedagogical skills to: oversee the alignment of the grades 6-12 Common Core based curriculum across all content areas; develop and implement instructional policies based on best practices that lead to increased student achievement; and interprets data sets to inform instructional approaches and interventions. In addition, the Director will act as the 'coach' of the Department Lead Teachers in middle school and high school.
Personal Leadership – Fosters a culture of excellence
Adapts appropriately to situation, audience, and needs
Articulates a clear vision and goals for high student achievement
Builds strong relationships based on mutual respect, trust, and empathy
Communicates clearly and appropriately for the audience and message
Demonstrates self-awareness and a commitment to ongoing learning
Develops strategic plans with effective solutions
Holds self and others accountable for student learning
Influences others to achieve results
Strategically aligns leadership behaviors with stated values and goals to drive required change
Welcomes and acts on performance feedback
Curriculum – Leads alignment of curriculum within each department and across grade spans
Oversees the development of a grades 6-12 vertically and horizontally aligned curriculum based on Next Generation Learning Standards
Assists in the formulation of a aspirations and objectives for the overall instructional plan for MS and HS
Develops, implements, and monitors a standard approach for unit and lesson planning across and within each department
Maintains a curriculum reference library for use by the instructional staff
Secures and makes available to the staff a variety of current instructional materials, textbooks and curriculum guides and coordinates the selection thereof in consultation with faculty committees, making recommendations to the Head of School
Instruction – Leverages deep knowledge of best practices in pedagogy to improve student learning
Studies, evaluates, and recommends to the Head of School and Assistant Principals new instructional materials, methods and programs
Schedules and organizes department-wide meetings in order to effect horizontal and vertical articulation of the instructional program for the school
Works in conjunction with the Special Education department in planning the instructional practices for special education students
Evaluates the effectiveness, and recommends the use of various teaching methodologies.
Assessment – Uses data from valid assessments to set high learning goals and increase student achievement
Develops, implements, and monitors a standard approach for formative and summative assessments across and within each department
Leads efforts to develop an effective interim assessment program and calendar which results in high-quality data that predicts actual performance on end-of-year external assessments
Demonstrates ability to understand and analyze data from multiple sources
Contributes to a school culture and practices that rely on data to inform adult learning, professional development and decision making
Trains and assists teachers to use assessment data to effectively drive instruction
Supervises and coordinates training teachers in using appropriate diagnostic techniques
Works closely with school leaders and operations team to access, understand, and present accurate student achievement data to DLTs and teachers.
Works closely with school leaders and operations team to create external testing schedules with appropriate proctoring and scoring assignments
Staff Development – Promotes and implements current and relevant professional adult learning
Coaches individual DLT and individual teachers to assist them in accomplishing professional goals
Coach and train DLTs on how to establish lab classrooms that serve as model classrooms for all teachers
Professional Development – Maintains currency in all aspects of job duties
Assumes responsibility for his/her own professional growth and development through membership and participation in the affairs of professional organizations, through attendance at regional, state, and national meetings
Keeps abreast of changes and developments in the profession by attending professional meetings, reading professional journals, and discussing problems of mutual interest with others in the field
School-wide Responsibilities – Contributes to the effective operation of the school as a whole
Assists the Head of School in preparing required compliance reports and organizing for site visits from NYSED, NYC DOE personnel
Ensures that personnel and student records are accurate and up-to-date
Other assignments as may be delegated by Head of School
Prepares required school reports accurately and efficiently
Desired Qualifications

A valid New York State SBL or SDL certificate required
A valid NYS teaching certificate, preferably at the middle/high school level required
At least 2 years administrative/supervision experience
At least 5 years prior teaching experience in middle/high school
A passion for urban education and a commitment to the school's mission
Demonstrated success working in non-traditional and/or urban school settings
Excellent oral and written communication skills
Experience with educational technology
Willingness to learn and grow professionally
Skills And Abilities

Deep knowledge of Next Generation Standards, UDL, DI, SDI and the Danielson Frameworks
Demonstrate sound judgment and excellent problem-solving skills
Expertise in curriculum development, effective instructional strategies, and valid assessments
Follow safety procedures and written and verbal instructions
Interact effectively with staff, students, and public
Make independent decisions
Manage and lead adults in support of the school's mission
Organize tasks, set priorities and meet deadlines, manage multiple tasks
Perform research and development activities pertaining to curriculum and instructional programs
Provide a motivating and stimulating learning environment
Respond appropriately to evaluation and changes in the work setting.
Work autonomously within school established guidelines and policies
Supervisory Responsibility
This position has no supervisory responsibilities
Physical Demands
While performing the duties of this job, the employee is regularly required to talk and hear. This position is very active and requires standing, walking, bending, kneeling, stooping, crouching, and climbing. Specific vision abilities required by this job include close vision, distance vision, color vision, peripheral vision, depth perception, and ability to adjust focus. Traveling long and short distances.
Position Type and Expected Hours of Work
This position is full-time, and the hours and workdays are Monday through Friday, from 8:00 a.m. to 4:00 p.m. Some evenings on school events and during after-school activities.
You can apply here:  https://www.linkedin.com/jobs/view/2866279189/
___________________________________________________
CITE is the Center for Integrated Training and Education.
For over 25 years, CITE has and continues to train:
TEACHERS: General and Special Ed Masters (Early Childhood or Childhood), TESOL Masters, Special Ed license extension courses, Bilingual license extension courses, TESOL license extension courses, Early Childhood license extension courses
COUNSELORS: School Counseling Masters, Mental Health Counseling Masters, Advanced Certificate in Mental Health or School Counseling
ADMINISTRATORS: School Building Leadership, School District Leadership, Doctorate for CSA members, Doctorate for non-CSA members, Public Administration Master's
— in all five boroughs of NYC, Yonkers, Westchester, and Long Island. Currently all classes are online.
CITE PD: CITE offers CTLE-approved in-school or online professional development tailored to your school's needs and your vision. We can work remotely with your staff and parents. Info: citepd.com