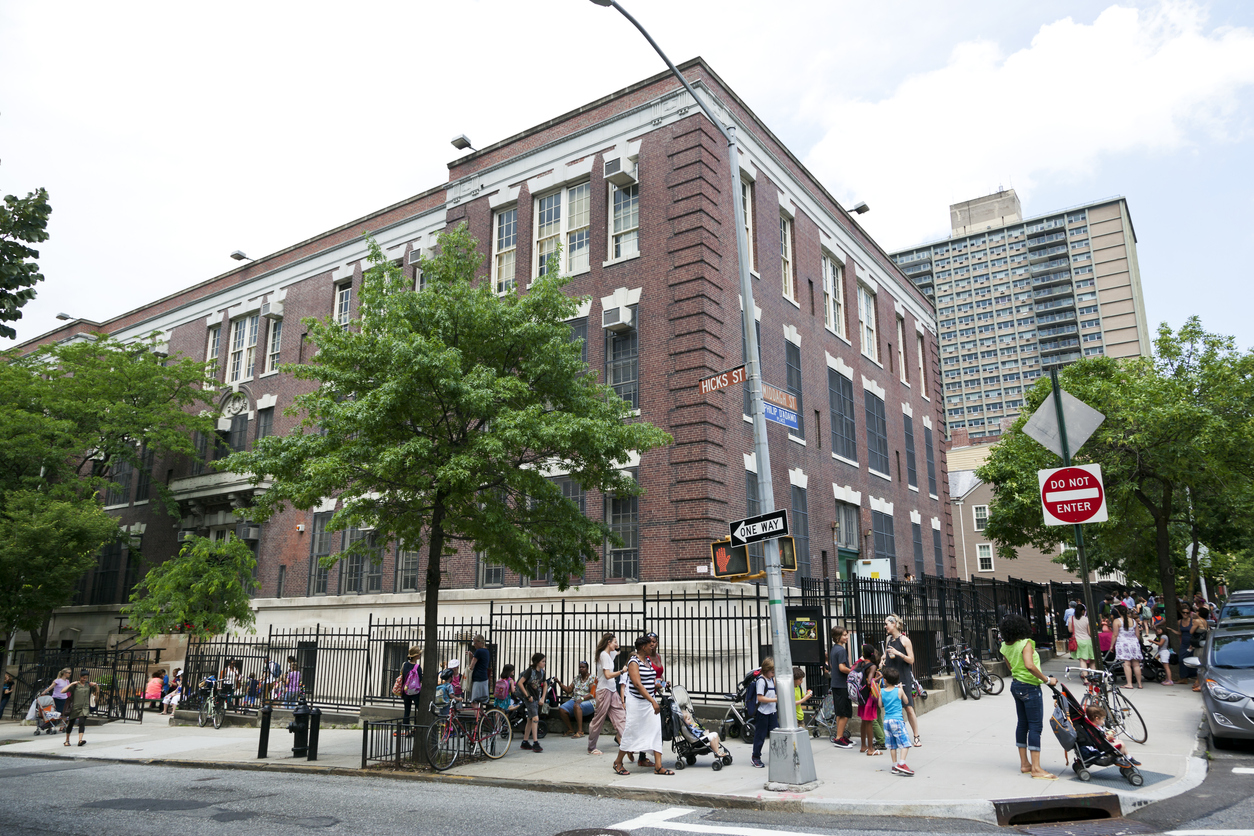 How-to Apply for a School-Specific Principal Position
Postings and Eligibility:
Principal and Executive Principal vacancies are generally posted at the beginning and middle of each month and remain open for at least 15 calendar days. Posting dates may be adjusted for holidays or weekends.
Selection for school appointments will be done in accordance with Chancellor's Regulation C-30:
– In order to apply for principal and executive principal positions at the New York City Department of Education (DOE), you must be a member of the Principal Candidate Pool.
– All New York City DOE principals appointed as of February 1, 2008 are automatically placed in the Pool. All current Department of Education employees who tested onto principal eligibility lists under the Board of Examiners before 1990 are also Pool members.
– If you are a member of the Pool and are unable to access principal vacancy postings in the online application system, contact the Principal Candidate Pool at PrincipalCandidatePool@schools.nyc.gov.
– Persons seeking supervisory/administrative positions with the New York City Department of Education must hold the appropriate New York State certification.
– Candidates for principal and assistant principal positions are no longer required to apply for a Certificate of Eligibility (COE).
Before You Apply
Current DOE employees applying for a principal position should understand their reversion rights before applying for a position in a different title.
How to Apply for a School-Specific Principal Position
Getting Started with the Teacher Support Network (TSN) Online Application System
If you have previously used TSN to apply for a supervisory title (including the Principal Candidate Pool or the LEAP program):
– Log into TSN using your existing user name and password.
– Use your existing profile to apply for specific vacancies. Submit a separate application for each vacancy you wish to apply for.
If you have never used TSN to apply for a supervisory title:
1. Access the TSN online application system
2. Click the "Register Now" button on the school leader login page.
3. If you have previously used TSN to apply for a non-supervisory position (for example, teacher, pupil personnel titles, lead teacher, master teacher, or substitute teacher), register using the same information, including the email address and password, that you use for your existing non-supervisory application.
4. Create a School Leader/Supervisory Candidate Profile.
The profile should take you 30-40 minutes to complete.
You may edit your profile information at any time. The updates will be populated to all applications you have submitted.
While you are completing the School Leader/Supervisory Candidate Profile, you may see the following error message: The following errors occurred: Date Available for Employment is earlier than today. If this error occurs, you must change the "Date Available for Employment" in your non-supervisory application to a date in the future (try next week, just to be sure). If you are unable to edit the content of your application, contact TSN's Technical Support team for assistance. They are available Monday through Friday from 8:30AM to 5:30PM and can be reached at 1-877-DO-TEACH (368-3224).
5. Use the School Leader/Supervisory Candidate Profile you have created for all applications you submit in TSN. Submit a separate application for each vacancy you wish to apply for.
Applying for a Position
– Click on the "Search All Positions" button in the left-hand navigation pane, select the search criteria, and click "Search" to find vacancies.
– In order to view the widest possible range of vacancies, you are advised to select "No Preference" for Borough and Grade Level.
– If you wish to apply for a vacancy, click the "Apply" button next to that vacancy.
– Follow the instructions on the screen to attach your resume and cover letter.
– Your cover letter must include a response to the following essay question: In 100-400 words, please explain why you are an excellent candidate to lead this specific school, including any experience or specific skills that you will bring as the new leader to enable the school to meet and surpass its goals.
– Once your application is submitted, you will be unable to edit or delete its content. Please read the instructions and review your resume and cover letter carefully before clicking the "Submit" button.
All correspondence regarding your application will be sent via email to the email address you enter into the online application system. Please make sure you enter your address correctly and check your email regularly. If your email account utilizes a SPAM filter, it is your responsibility to identify "@schools.nyc.gov" addresses as "safe" so that you are able to receive email messages from these addresses.
Current Vacancies
Click the link below for a list of currently posted positions and the deadline to apply. All postings will close promptly at 3:00 PM on the application deadline. It is in your best interest to apply as early as possible in case you encounter any technical issues using the online application system.
Interested in becoming a school administrator?
Please visit www.stroseapply.com or email Diane@citeprograms.com
For full access to this page and application please visit: https://www.schools.nyc.gov/careers/principals-and-assistant-principals/openings-for-principals
____________________________________________________
CITE is the Center for Integrated Training and Education.
For over 25 years, CITE has and continues to train:
TEACHERS: General and Special Ed Masters (Early Childhood or Childhood), Adolescent Special Ed / Professional Certification Masters, TESOL Masters, Special Ed license extension courses, Bilingual license extension courses, TESOL license extension courses, Early Childhood license extension courses
COUNSELORS: School Counseling Masters, Mental Health Counseling Masters, Advanced Certificate in Mental Health or School Counseling
ADMINISTRATORS: School Building Leadership, School District Leadership, Doctorate for CSA members, Doctorate for non-CSA members, Public Administration Master's
— in all five boroughs of NYC, Yonkers, Westchester, Nassau and Suffolk.
CITE PD: CITE offers CTLE-approved in-school or online professional development tailored to your school's needs and your vision. We can work remotely with your staff and parents. Info: citepd.com