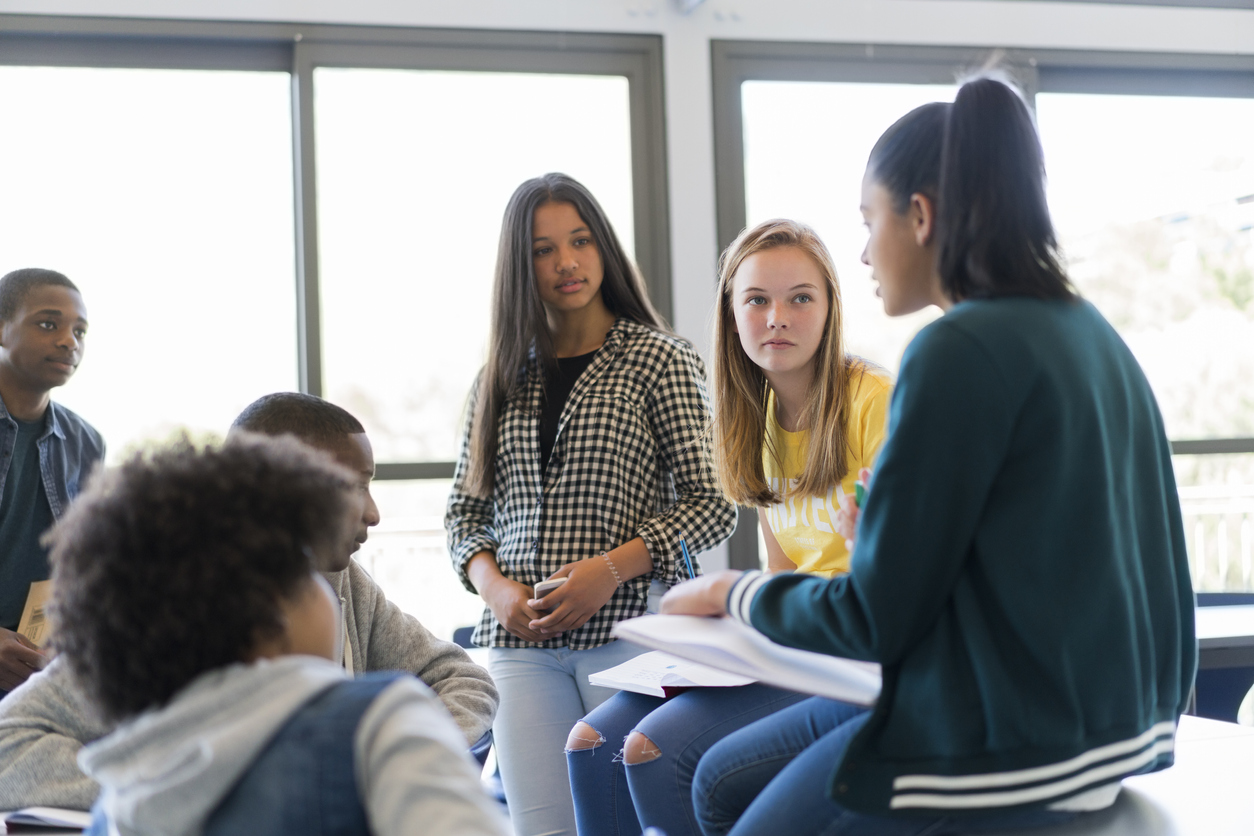 How Should Schools Talk About Race?
Race and Education
by Andrew Henry
Now more than ever is the time where we need to pay attention to the needs of every student. Between the events surrounding the coronavirus, police brutality and racism in America, students need to be able to feel understood and heard, especially black students in particular.
How should schools talk about race? 
Educators play a very significant role in making a child feel supported. When you think about it students spend more time with their teachers during the week than their parents. If students spend most of their time in school surrounded by their peers and educators, they need to feel safe and feel like they're being seen.
What do anti-racist teachers do? 
Take a look at this article from The Atlantic by Pirette McKamey titled What Anti-racist Teachers Do Differently. McKamey mentioned how black students will joyfully let you know who their favorite teacher is because that teacher simply knows how to work with them. It illustrates that black students want to work so it is important to establish a transparent teacher-student relationship throughout their educational journey. Mckamey mentions "As the principal of San Francisco's Mission High School and an anti-racist educator for more than 30 years, I have witnessed countless black students thrive in classrooms where teachers see them accurately and show that they are happy to have them there. In these classes, students choose to sit in the front of the class, take careful notes, shoot their hands up in discussions, and ask unexpected questions that cause the teacher and other classmates to stop and think." 
It's time to pay attention to the little things that might not seem so little anymore, like if a student's attitude dramatically shifts after discussing topics on race and injustice. Don't be afraid to talk about it and push through; students should feel safe and free at school.
Every day is a learning process and finding ways to become better in your field is always a good thing. It's no secret that we have seen a plethora of unfortunate events pertaining to racism during 2020. The question is what can we do? As educators directly dealing with students who have witnessed and dealt with racism there's so much you can do to create a safe comfortable space for learning.
How can teachers learn more?
This article by The Conversation on 9 Tips Teachers Can use When Talking about Racism is a great introduction on reshaping your mindset to help facilitate some real long lasting change.
1. Provide accurate, historical context
2. Explain racism is not just done by 'bad people'
3. Show the impacts of unintended harm
4. Encourage students to be brave in calling out racist behavior
5. Explain there are hierarchies within racism
6. Be aware of students' racial trauma
7. Model inclusive behavior
8. Ensure diversity in the curriculum
9. Focus on change, not blame or shame
Read the full article here as the author provides more context including videos and other resources on each tip.
Articles mentioned:
What Anti-racist Teachers Do Differently
https://www.theatlantic.com/education/archive/2020/06/how-be-anti-racist-teacher/613138/
9 Tips Teachers Can use When Talking about Racism
https://theconversation.com/9-tips-teachers-can-use-when-talking-about-racism-140837
---
CITE is the Center for Integrated Training and Education. For over 25 years, CITE has and continues to train TEACHERS (Masters in General and Special Ed, Special Ed Extension,Grad Courses, Bilingual courses, TESOL, DASA); COUNSELORS (School, Mental Health Masters, Advanced Certificate); and ADMINISTRATORS (School Building Leadership, School District Leadership, Public Administration, Doctorate) in all five boroughs of NYC, Yonkers, Westchester, and Long Island.
CITE PD offers CTLE-approved in-school professional development tailored to your school's needs and your vision. Info: citepd.com
Currently, during COVID, our courses are all online.