Educational Administration Alumni spotlight – Rodriguez
Educational Administration Alumni – Rodriguez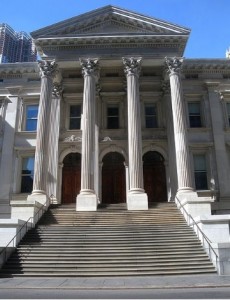 Deyci Rodriguez s a recent graduate of our Educational Leadership program with the College of St. Rose. She currently works at the Central Office for the NYCDOE. She was the coordinator for a guidance department, and now supports schools with professional development opportunities. She's a good person to get to know! Here is her story! 
 What's your new job? (Where can we find ELL Resources?) 
My name is Deyci Rodriguez and I currently serve as the Director of High School Programs at the Office of English Language Learners in the Central District Office, NYCDOE.  My overall responsibilities involve supporting high schools by providing professional development opportunities, conducting school support visits, and connecting schools with valuable resources. 
The best part of my job is having the opportunity to work with school leaders city-wide and share best practices.
People can learn more about ELL resources and opportunities on our website http://schools.nyc.gov/Academics/ELL/default.htm
 Which programs did you take with CITE/ St. Rose? 
I completed all of the requirements for the Advanced Certificate in Educational Leadership in December 2013 and obtained my School District Leader and School Building Leader certifications. 
Did you work while taking classes?  
I worked full time as a guidance department coordinator while taking CITE classes.
 Why choose CITE/ St. Rose?
I chose the CITE program because of the convenient weekend schedule. I was unable to attend a traditional weekday evening program.  
 How were the CITE/ St. Rose instructors? 
I found the CITE instructors to be very knowledgeable and appreciated that most were still working in the field and could give real life experiences. Professor Burke stands out for me because he taught my first two courses with CITE and he helped to move my thinking as a teacher to thinking like an administrator. 
Biggest challenge?
The most challenging part of the program were the internship and portfolio requirements. Completing 600+ internship hours proved to be quite challenging while juggling my regular work responsibilities. Creating monthly internship logs with reflections and compiling the portfolio was a lot of work.
 Takeaway?
The program helped me to become organized and look at the big picture when planning. 
 Advice?
For someone just starting out I would advise them to explore the variety of educational leadership opportunities available within school districts. 
Thanks so much to Deyci, and congrats on her new post. If you are a graduate of our programs with St. Rose, Alfred, Concordia and you'd like to be featured on our blog, contact us on Facebook or Twitter.
For more info on our SBL and SDL Certification, click here.
To get our weekly email with Classroom tips, DOE News, and course listings, sign up here:

If you found this useful, please share it!