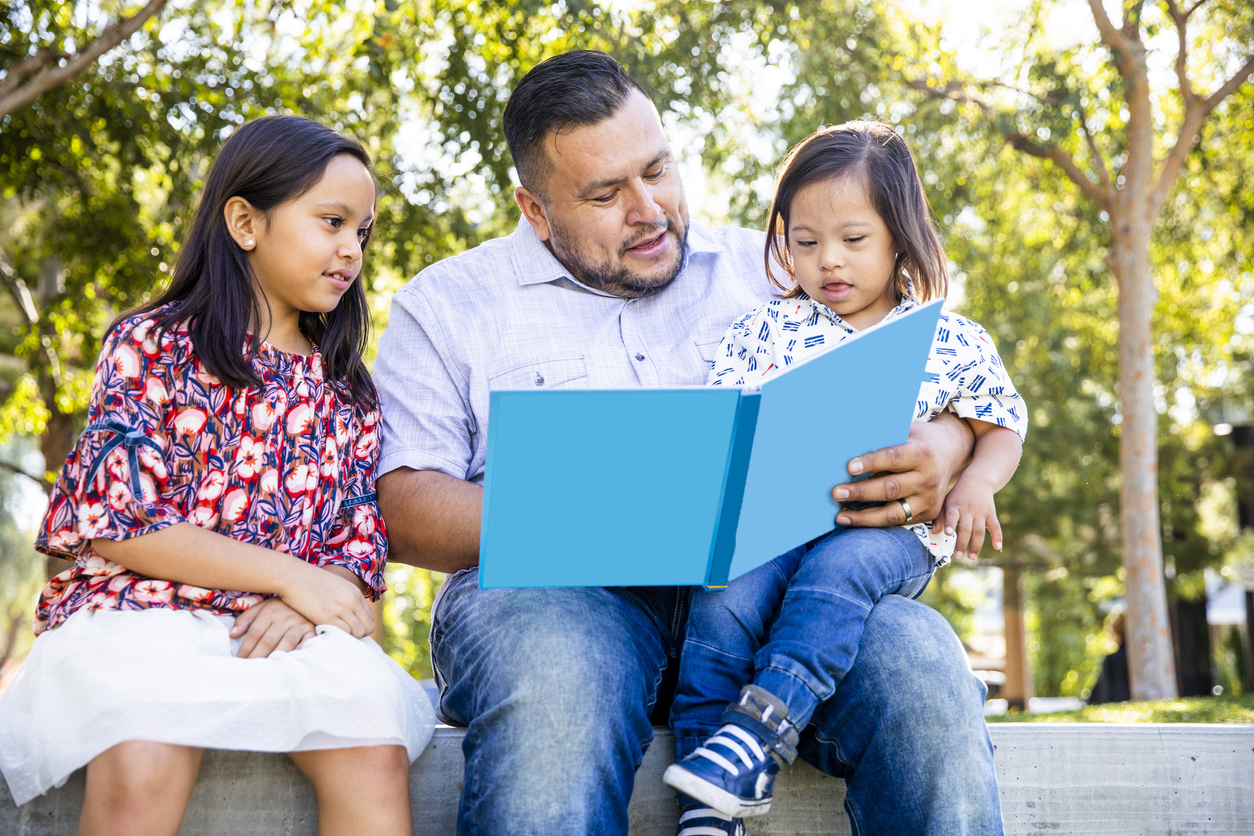 Dads Can Read Too! How one Pre K is Battling Stereotypes
Every week 'Learning Through Play' pre-K center in the South Bronx invites dads to read to their classes. Assistant Principal Anthony Tucker is trying to combat stereotypes that being involved at school is primarily the responsibility of moms, while also building his students' love for books.
Read the full story at ChalkBeat.
His view is, "Kids don't normally do what you tell them to do, but they do what they see. So if they see them reading, chances are they're going to want to emulate that action." By having 3 and 4 year olds normalize both fathers in the classroom and regular reading, the hope is that over time both will be integrated.
On one such Tuesday, Alphonzo Macon took his seat in front of the classroom of squirming 4-year-olds, and introduced himself as, "Parker's dad." Then flipped open, "We are in a Book!" and began to read shouting out nonsense words and funny phrases while the preschoolers at his feet giggled. "Whenever they've got something, if I'm available to do it, I always do it. Sometimes I even make time, leave work," Macon said. "I understand the stereotype, but I'm trying not to have that in my house." 
Tucker is going a step further, by giving out books to students as well. Just this spring, he hung up plastic folders on the gates of public housing playgrounds, stuffed with books that were being given away, hoping to encourage children to read outside.
"What message are we sending to our children? That we don't read, besides in school?" he asked. "You won't fall in love with something if you don't have access to it."
Read the full story at ChalkBeat.
Looking to teach pre-k? Our partnership with Concordia College allows CITE to offer a Master's in Early Childhood General and Special Education. This convenient, practical, affordable program has already helped hundreds of teachers achieve professional certification. Learn more here.
---
CITE is the Center for Integrated Training and Education. For over 25 years, CITE has and continues to train TEACHERS (Early Childhood, Professional Certification, Special Ed,Grad Courses, Bilingual courses, DASA); COUNSELORS (School, Mental Health Masters, Advanced Certificate); and ADMINISTRATORS (SBL, SDL, Public Admin, Doctorate) in all five boroughs of NYC, Yonkers, Westchester, and Long Island.
CITE PD offers CTLE-approved in-school professional development tailored to your school's needs and your vision. Info: citepd.com