MD Superintendent Blasts State Tests
MARYLAND SUPERINTENDENT BLASTS STATE TEST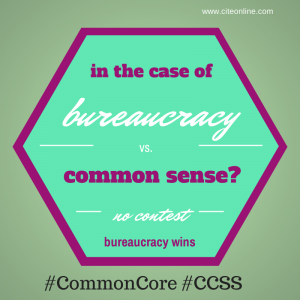 The Maryland superintendents are protesting giving the existing Maryland State Assessment this year.  They argue that the test is simply not aligned with the Common Core and the state assessment has no consequences.  Therefore, they would rather use their scarce resources to focus on the issues of implementing the common core assessments. 
Listen to this post!

Sounds reasonable, but the Feds are forcing them to offer the assessments anyway.  Bureaucracy vs. common sense?  No contest.  Bureaucracy wins.
Here's the text, a shining example of indirectness. click below to read "MD Superintendent blasts state tests:"
MD Superintendent Blasts state test (click)


If you found this useful, please share it by using the buttons below!