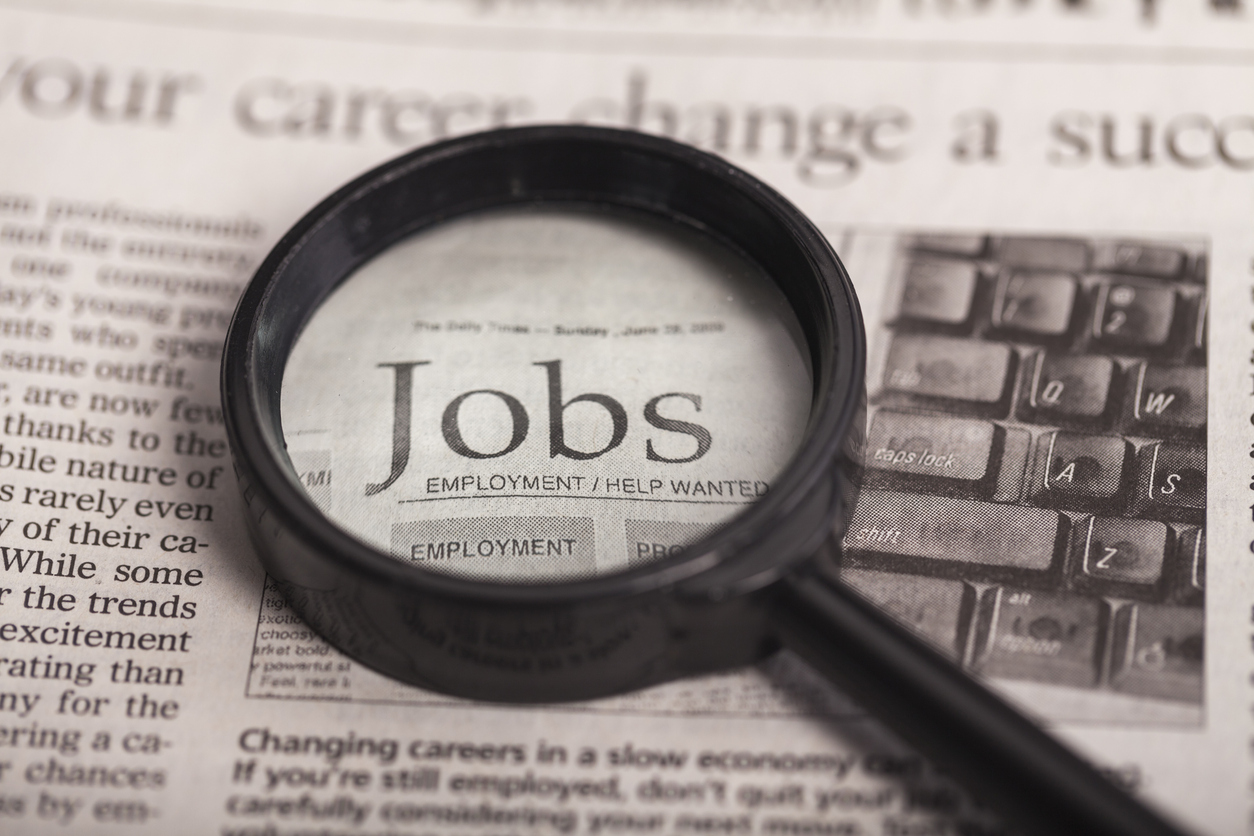 Job Postings – Week of 3-10-2022
At CITE, we strive to provide tools and resources to our community, not only while you are students, but as you go into the professional world. Below is a list of job postings from our network. If you feel you are a good candidate, please contact the organization directly through the info below. If you have a job to post, we are happy to post it. Please go to citeprograms.com/jobs and fill out the form. This is a free service.
School / District / Organization:
Hudson Junior High School
The Hudson City School District offers employment and educational opportunities, including vocational education opportunities without regard to sex, race, color, national origin, or handicap.
We welcome applications from those who contribute to our diversity.
Seeks:
Associate Principal
Requirements:
Appropriate NYS Administrative Certification
Restorative Practices/Cultural Responsive Experience is Preferred.
You can apply here:
https://hudsoncsd.recruitfront.com/JobPosting?JID=20491
---
School / District / Organization:
Mount Olive Township School District
Seeks:
Administration/Assistant Superintendent 
Requirements:
Earned doctorate preferred
Central Office experience managing personnel, multiple schools, budgets, state/federal grants, professional development and NJQSAC
Demonstrated track record of leading PK-12 curriculum initiatives including RTI/MTSS, special education. ESL/ELL and G&T
Evidence of successful community engagement and branding
Track record of innovation and technology integration, as well as, enhancing access and equity
Familiarity with data analytics for program evaluation and assessing ROI
Appropriate NJ certificate required
To apply please visit:
https://www.applitrack.com/mtoliveboe/onlineapp/default.aspx?Category=Administration&AppliTrackJobId=682&AppliTrackLayoutMode=detail&AppliTrackViewPosting=1
---
School / District / Organization:
ThinkLaw United States (Remote)
Seeks:
Executive Director
Requirements:
Education Sector
Former teaching and administrator experience.
Close connection with gifted and advanced academics.
Experience influencing key stakeholders and decision-makers in K-12 education, preferred.
Fundraising
Demonstrated track record of raising funds in the social service sector with experience writing grants, pitching and winning competitions, and working closely with donors.
Experience creating and communicating about an ambitious fundraising strategy and goals.
Non-profit Management
Social justice organizing and coalition building is highly desired.
Experience building equity practices and culture within an organization.
Special legal and financial management of non-profit organizations.
Former board engagement practices.
Job Description:
Translate the Vision into Reality
Using the template and vision of The BEE Project, work closely with the Founder and Chief Executive Officer of thinkLaw to ensure the vision is brought to reality.
Leverage and engage the advisory board and staff of thinkLaw.
Strategize on the operations model for programmatic and financial management.
Promote and Partner
Present at conferences about The BEE project.
Work w/researchers, social media, current participants, and their administrators to tell the story of the BEE Project.
Leverage partnerships and community.
Apply here:
https://www.linkedin.com/jobs/view/2957635713/
---
School / District / Organization:
Manhattan District Attorney's Office
Seeks:
Education Coordinator
Preferred Qualifications

Experience working with youth, elderly, and/or LGBTQ communities.
Working knowledge of the New York City criminal justice system.
Fluency in Spanish or Mandarin.
Educational Requirements

Bachelors degree required.
Commitment

One (1) year commitment to the hiring unit.
Requirements:
Superior organizational and communication skills.
Superior interpersonal and project management skills.
Creative problem-solving abilities.
Resourcefulness, initiative, and good judgment.
Experience facilitating discussions with community members of varying ages.
Knowledge of the Department of Education landscape in New York County.
Strong public speaking and presentation skills.
Experience using Excel to manage data.
Strong desire to promote education and understanding of the criminal justice system.
Job Description:
Develop and maintain relationships with local school leadership and community-based programs.
Update presentations and materials to meet community needs.
Coordinate with Assistant District Attorneys (ADAs)to ensure participation in the educational outreach events.
Schedule and ensure high quality tours, training events, and presentations.
Track and report on outcomes.
Represent DANY at community events.
Assist in running youth educational programs.
Perform other job related duties as assigned.
Please apply here:
https://www.linkedin.com/jobs/view/2944426792/
---
School / District / Organization:
Modern Classrooms Project – United States Remote
Seeks:
Director of Partner Transformation
Requirements:
Bachelor's degree
Teaching experience
Public Education Administration
5+ years in classrooms and school/district leadership
Job Description:
We are an ambitious, idealistic team led by former classroom teachers, and we are passionate about what we do. We are building a movement of Modern Classroom teachers, schools, and districts, and we are looking for a driven, highly motivated Director of Partner Transformation to join our team.
Apply here: https://www.linkedin.com/jobs/view/2962449932/
---
School / District / Organization:
Eastern Suffolk BOCES
Seeks:
Teaching Assistant
Requirements:
Must have 60 college credits
Must apply for certification when appointed
Demonstrate commitment to valuing diversity and contributing to an inclusive working and learning environment
Apply here: https://www.linkedin.com/feed/update/urn:li:activity:6906619098416168960/
---
School / District / Organization:
Penn Foster  New York, NY Remote
Seeks:
Part Time Social Studies Instructor
Requirements:
Bachelor's Degree and state teaching certification in field
Minimum 2 years of experience teaching and/or tutoring; private, for-profit high school, education services manager, and/or postsecondary education experience preferred
Excellent computer and time management skills
Experience with online learning and instructional design
Excellent technical knowledge and understanding of business education
Excellent grasp of how technology can be applied to new methods of instruction
Strong communicator and ability to work on/with a team of teachers
Ability to think quickly, communicate effectively and efficiently, and enjoy being part of a team.
Job Description:
Review, evaluate, and suggest program curricula changes and practices to assure compliance with professional standards, state-mandated guidelines, requirements of business, industry, and higher education
Provide technically accurate academic support to online students via phone, chat, e-mail, discussion board post, text, appointment scheduler, live and recorded webinars, and exam evaluations/feedback
Participate in course design, development, and revision
Create videos and online lectures and incorporate new technologies in courses
Create assessments that effectively measure the core program and course objectives
Review progression and course-level outcomes data and surveys to determine students' needs; provide data-driven interventions/outreach as needed
Provide academic support and advising to students to include but not limited to using distance education technologies, appointment scheduler, live and recorded webinars, and feedback and evaluations on exams and subjective assignments
Perform other duties commensurate with the functions and level of the position
To apply please visit: https://www.linkedin.com/jobs/view/2957797515/
---
School / District / Organization:
Long Island University  New York, NY On-site
Seeks:
PART-TIME FACULTY POSITIONS -College of Education, Information & Technology
The Brookville (Post) Campus of Long Island University is currently seeking Master's and Doctoral prepared faculty in the College of Education, Information and Technology. For information on the programs offered, please visit https://liu.edu/post/ceit or visit https://www.linkedin.com/jobs/view/2957915074/

---
School / District / Organization:
Lincoln Leadership  New York, NY On-site
Seeks:
Associate Dean, Executive Education and Partnerships
Details:
Key component of the Climate School is non-degree and partnership programs. The new Associate Dean of Executive Education and Partnerships (Associate Dean) will report to one of the Co-Founding Deans at the Climate School and will coordinate with Climate School faculty and researchers to create world-class open-enrollment and tailored programs for executives in the public, private, government, and nonprofit sectors. These programs will be distinguished by their approach to bridging theory and practice and fostering systems and multidisciplinary frameworks, as well as their proximity to the Climate School's thought leadership across the entire domain of climate responses. The Associate Dean will develop a marketing and business plan built on new and existing relationships with external partners and enterprises and will coordinate with other executive education and partnership programs, especially with Columbia Business School and the School of International and Public Affairs, within the University.
The most compelling individuals will demonstrate executive domain knowledge and credibility; an entrepreneurial spirit; genuine passion for the Climate School; an authentic embrace of diversity, equity, and inclusion imperatives; excellent interpersonal and communication skills; and empathy, diplomacy, and emotional intelligence.
To apply please visit: https://www.linkedin.com/jobs/view/2951266532/
---
School / District / Organization:
Blackboard  United States (Remote)
Seeks:
Sr. Educational Consultant – K12 Implementation
Description
Senior Educational Consultant, K-12 Implementation
Remote – US
The Opportunity:
Recently combined with Anthology, Blackboard offers the largest EdTech ecosystem on a global scale, supporting over 150 million users in 80 countries. The company's mission is to provide dynamic, data-informed experiences to the global education community so that learners and educators can achieve their goals.
We believe in the power of a truly diverse and inclusive workforce. As we expand globally, we are committed to making diversity, inclusion, and belonging a foundational part of not only our hiring practices but who we are as a company.
For more information about our company and career opportunities, please visit www.blackboard.com.
Our K-12 Professional Services team consults with clients about the effective implementation of our platforms to support digital teaching and learning and family/community engagement, ensuring successful adoption of the platforms and maximizing the educational returns on the clients' investments. This team provides clients with strategic consulting services including defining requirements and business rules, facilitating application strategy sessions, drafting specifications, and leading the process that delivers results to our clients.
As a K-12 Implementation Consultant, you will help districts and schools to implement Blackboard products and marketing services.
Primary responsibilities include:
Engaging K-12 clients and prospects as needed to consult in the following areas:

Development and execution of short- and long-term marketing plans, digital marketing, public relations, special events, advertising, and other promotional strategies
Development and execution for branding and re-branding
Content creation for various marketing channels

Guiding clients through Blackboard product implementation
Providing production assistance with K-12 Learning Center: copywriting, video production, marketing
Communicating project results in well-documented reports
Informing client management and relevant personnel of project status
Assisting the Sales team in presenting consulting options to key prospects during the sales process
This role requires up to 40% travel to client sites
Required skills/Qualifications:
Bachelor's or master's degree in Marketing, Communication, or Information Science
4-8 years prior marketing, consulting, or training experience
Expertise in setting marketing and messaging strategy and brand stewardship for K12 schools
Knowledge of Search Engine Optimization, Search Engine Marketing and Website Analytical Tools
Ability to navigate issues in client environments and overcome obstacles using strategic problem-solving skills
A successful record of accomplishment of leading clients through a program of change that impacts business, processes, and technology
Ability to work independently and with a team to deliver high-quality consulting services
Ability to work in a geographically distributed, virtual team environment and ability to build relationships with internal and external organizations
Demonstrated time management and prioritization skills and ability to manage expectations effectively when handling multiple assignments simultaneously with competing deadlines
Ability to pay exceptional attention to detail; excellent work ethic and drive; great interpersonal skills and team-oriented
Preferred skills/qualifications:
APR (Accreditation in Public Relations) certification
Experience in the education industry
This job description is not designed to contain a comprehensive listing of activities, duties, or responsibilities that are required. Nothing in this job description restricts management's right to assign or reassign duties and responsibilities at any time.
To apply please visit: https://www.linkedin.com/jobs/view/2962299665/
___________________________________________________
CITE is the Center for Integrated Training and Education.
For over 25 years, CITE has and continues to train:
TEACHERS: General and Special Ed Masters (Early Childhood or Childhood), Adolescent Professional Certification Masters, TESOL Masters, Special Ed license extension courses, Bilingual license extension courses, TESOL license extension courses, Early Childhood license extension courses
COUNSELORS: School Counseling Masters, Mental Health Counseling Masters, Advanced Certificate in Mental Health or School Counseling
ADMINISTRATORS: School Building Leadership, School District Leadership, Doctorate for CSA members, Doctorate for non-CSA members, Public Administration Master's
— in all five boroughs of NYC, Yonkers, Westchester, Nassau, and Suffolk.
CITE PD: CITE offers CTLE-approved in-school or online professional development tailored to your school's needs and your vision. We can work remotely with your staff and parents. Info: citepd.com