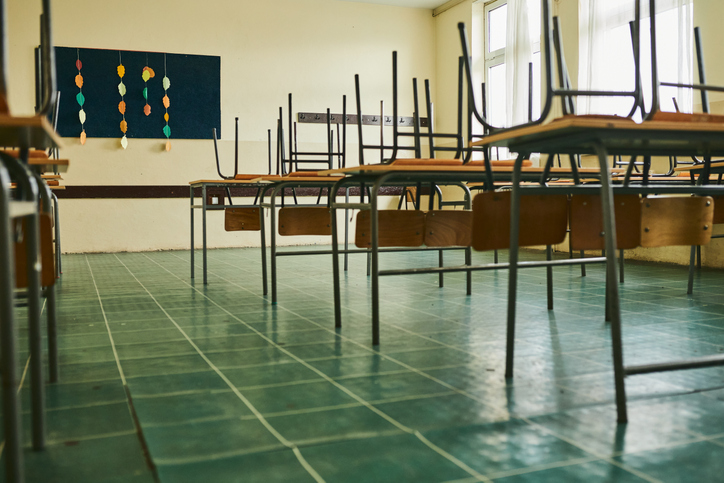 Hundreds of NYC schools can roll over funds into next year's budget after outcry over use-it-or-lose-it policy
Chalkbeat has this on new rules about school budgets:
Principals will have another year to spend a chunk of money that the city returned to their budgets, reversing a controversial policy requiring they spend it all this school year.
Officials agreed last month to fully restore $130 million to nearly 900 schools that had their budgets cut mid-year due to enrollment declines. That money, however, had to be spent this school year or else it would be forfeited, limiting what many principals said would be the most effective use of the funds: hiring extra staff or adding programming to help students catch up next year.
Now, city officials are allowing schools to roll over $50 million of that $130 million, giving principals an additional year to spend a portion of their refunds. Schools will be able to roll over $72 for every student on their roster, as long as they aren't currently carrying a deficit, according to Katie O'Hanlon, an education department spokesperson.
Read the full article here:
https://ny.chalkbeat.org/2021/4/7/22372223/school-budget-rollover-nyc
CITE PD: CITE offers CTLE-approved in-school or online professional development tailored to your school's needs and your vision. We can work remotely with your staff and parents. Info: citepd.com
____________________________________________________
CITE is the Center for Integrated Training and Education.
For over 25 years, CITE has and continues to train:
TEACHERS: General and Special Ed Masters (Early Childhood or Childhood), TESOL Masters, Special Ed license extension courses, Bilingual license extension courses, TESOL license extension courses, Early Childhood license extension courses
COUNSELORS: School Counseling Masters, Mental Health Counseling Masters, Advanced Certificate in Mental Health or School Counseling 
ADMINISTRATORS: School Building Leadership, School District Leadership, Doctorate for CSA members, Doctorate for non-CSA members, Public Administration Master's 
— in all five boroughs of NYC, Yonkers, Westchester, and Long Island. Currently all classes are online.
CITE PD: CITE offers CTLE-approved in-school or online professional development tailored to your school's needs and your vision. We can work remotely with your staff and parents. Info: citepd.com