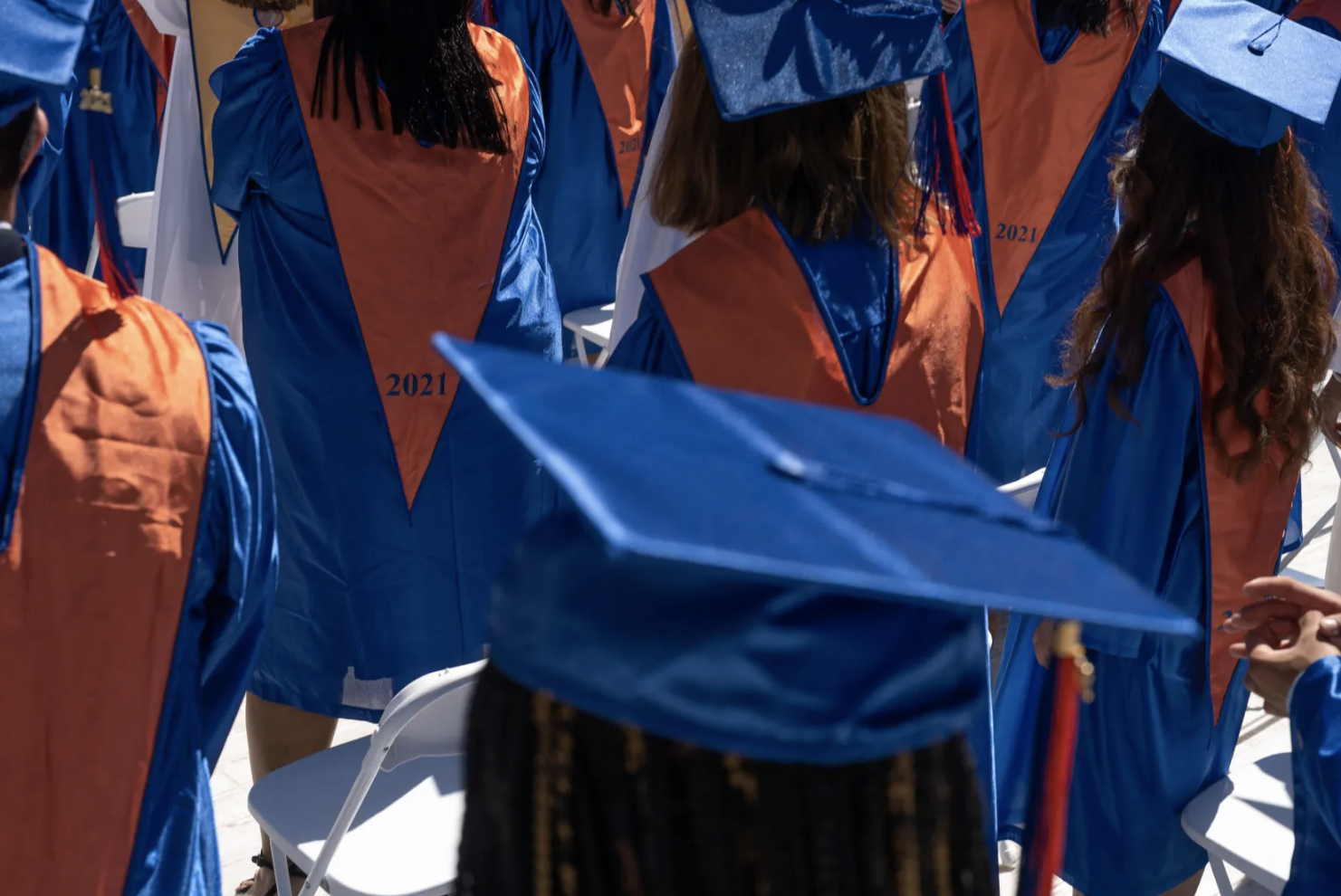 Goodbye, Regents? A New York commission mulls high school graduation requirements
New York's high school students have taken Regents exams since the 1870s. But they could become a relic of the past, as state officials start the final leg of a lengthy process to rethink the state's graduation requirements.
In New York, students are generally required to earn 22 course credits in high school and take five Regents exams, including one each in English, math, science, and social studies. A 64-person commission charged with reviewing those requirements first met in October, and it is expected to present its recommendations to the New York State Board of Regents in the spring or summer of 2024.
The long-simmering discussion often centers on how New York is one of just 11 states that requires high school exit exams and that, despite a rising graduation rate, diploma requirements may be hurting the state's most disadvantaged students.
"Regents exams have been the gold standard for over a century — and with good reason," Commissioner Betty Rosa wrote in February 2019, when she was the chancellor of the Board of Regents, months before the state's efforts began. "But our systems must be continually reviewed, renewed, and occasionally revised in order to best serve our students and the people of this great state."
Read the full article here:
https://ny.chalkbeat.org/2023/1/4/23539626/ny-regents-exams-graduation-requirements-high-school-diploma-state-education-commission
____________________________________________________
CITE is the Center for Integrated Training and Education.
For over 25 years, CITE has and continues to train:
TEACHERS: General and Special Ed Masters (Early Childhood or Childhood), Adolescent Special Ed / Professional Certification Masters, TESOL Masters, Special Ed license extension courses, Bilingual license extension courses, TESOL license extension courses, Early Childhood license extension courses
COUNSELORS: School Counseling Masters, Mental Health Counseling Masters, Advanced Certificate in Mental Health or School Counseling
ADMINISTRATORS: School Building Leadership, School District Leadership, Doctorate for CSA members, Doctorate for non-CSA members, Public Administration Master's
— in all five boroughs of NYC, Yonkers, Westchester, Nassau and Suffolk.
CITE PD: CITE offers CTLE-approved in-school or online professional development tailored to your school's needs and your vision. We can work remotely with your staff and parents. Info: citepd.com