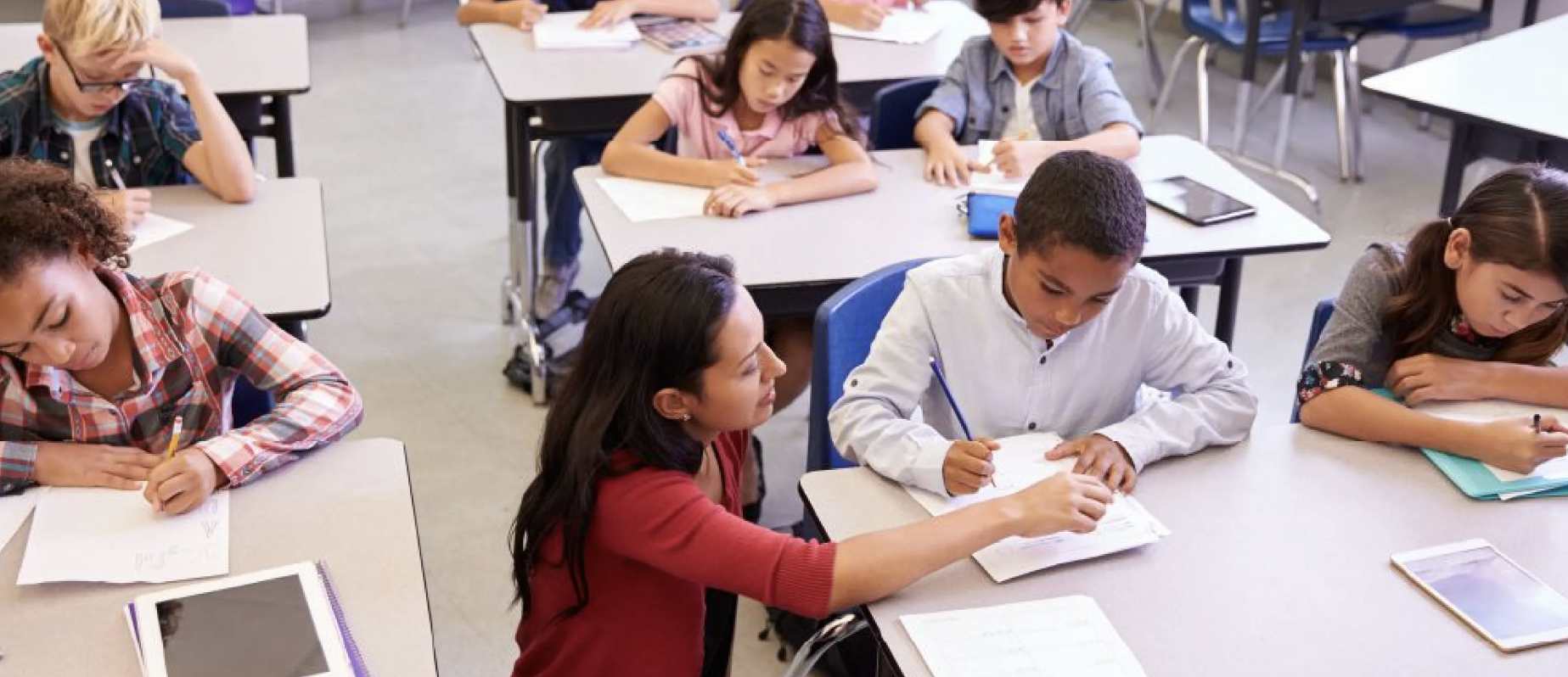 Experts Say Phonics Is One of Four Essential Factors for Reading Success
More than 200 of New York City's elementary schools* lack direct phonics-based instruction, while more than half of students in grades 3 to 8 are not proficient readers, according to state tests.** To address this, the city will move towards a phonics-based approach for all elementary schools — a tall order when the debate over how to most effectively teach reading has raged for decades. While the move to phonics is necessary, it's important to realize that state officials have mandated more than just phonics, and that phonics alone is not a game changer.
More than phonics
Phonics is one component in a comprehensive body of evidence known as the Science of Reading. Embraced by educators nationwide because it is based on scientific evidence of how the brain learns to read, the research indicates that — unlike learning to talk — learning to read does not come naturally for us. Moreover, although some people have conflated the Science of Reading with phonics instruction due to its strong emphasis on phonics and the fact that it has been politicized, it goes far deeper.
It is not a single instructional program, nor is it phonics-only; rather, this research proves that learning to read requires explicit, systematic, and cumulative instruction in five essential literacy components. As such, the New York City mandate calls for school phonics programs to be combined with a comprehensive literacy program that includes phonemic awareness, phonics, fluent text reading, vocabulary, and comprehension.
Science of Reading proves to be a game changer for educators
Despite its clear value, the Science of Reading was not part of most educators' training, nor was it incorporated into the majority of college programs. As a result, teachers who enrolled in programs like Lexia® LETRS® (Language Essentials for Teachers of Reading and Spelling) have characterized learning a Science of Reading-based Structured Literacy approach as "life-changing."
Not far from New York City, the New Rochelle School District implemented LETRS.
"This course has been the single most impactful professional development initiative that I have ever attended in my 20 years of teaching," said Holly Bruni, an ELA facilitator and reading teacher at Jefferson Elementary School in New Rochelle.
With LETRS, educators develop a deeper scientific understanding of why students struggle to read and are better equipped to support diverse learners of all kinds.
Read the full article here:
https://www.chalkbeat.org/2022/10/14/23403020/experts-say-phonics-is-one-of-four-essential-factors-for-reading-success
____________________________________________________
CITE is the Center for Integrated Training and Education.
For over 25 years, CITE has and continues to train:
TEACHERS: General and Special Ed Masters (Early Childhood or Childhood), Adolescent Special Ed / Professional Certification Masters, TESOL Masters, Special Ed license extension courses, Bilingual license extension courses, TESOL license extension courses, Early Childhood license extension courses
COUNSELORS: School Counseling Masters, Mental Health Counseling Masters, Advanced Certificate in Mental Health or School Counseling
ADMINISTRATORS: School Building Leadership, School District Leadership, Doctorate for CSA members, Doctorate for non-CSA members, Public Administration Master's
— in all five boroughs of NYC, Yonkers, Westchester, Nassau and Suffolk.
CITE PD: CITE offers CTLE-approved in-school or online professional development tailored to your school's needs and your vision. We can work remotely with your staff and parents. Info: citepd.com