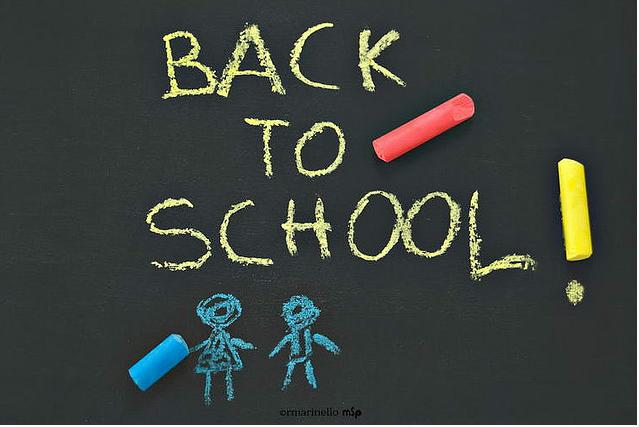 Back to School Resources
8-14-13
Teachers, Administrators, and Counselors! Just in time for the first chilly day in NYC, we've put together some resources to help ease your back-to-school prep.
LESSON PLANNING:
Lesson planning/ sharing including Common-Core-oriented example lessons and aligned resources.
COMMON CORE:
On 8-21-13, join Education Week reporter Catherine Gewertz for a free webinar with two key players from her series on common-core implementation in the District of Columbia: DCPS Chief of Teaching and Learning Brian Pick and 8th Grade Reading/ELA teacher Dowan McNair-Lee.
More info, and one district's story here. http://storify.com/edweekevents/elacommoncore
VIDEO:
Instead of using Youtube (Yikes! What kind of pop ups ads will I get in front of the kids?!), try these FORTY THREE other education-friendly video sites, from Richard Byrne – @rmbyrne)
http://www.freetech4teachers.com/2013/08/43-alternatives-to-youtube.html#.UguaJG1nA7h
SOCIAL MEDIA! (don't be scared)
How do I handle Social Media rules for our school?? Well, don't ban students from using Facebook, says educator Sandy Kendell (@EdTechSandyK). She gives tips on how to deal with (or create?) a tech-use policy for students in your school. She asks what administrators, teachers, and parents (see what she did there?) can do.
http://edtechsandyk.blogspot.com/2012/03/trying-to-ban-facebook-is-not-answer.html?m=1
Here's a handy guide to social media sites for educators – by Samantha Cleaver on We Are Teachers blog. @weareteachers – These are some great sites that Administrators, Counselors, and Teachers can use to connect to other like-minded professionals! Share lessons, find help for common issues, and post education-themed stories.
http://www.weareteachers.com/community/blogs/weareteachersblog/blog-wat/2013/07/29/online-professional-development-a-guide-to-social-media-for-educators
One of our favorite new Social Media sites for educators (created by an alumnus of our SBL Program, Adam McCabe @EdPeopleNYC) helps educators and schools connect, and find the job or candidate they need.
NEWS:
Hey, did you see that NYC test scores came out last week? Of course you did! Do you know how your school did? If not, check here.
http://www.wnyc.org/blogs/schoolbook/2013/aug/07/chart-how-your-school-performed-state-tests/
For breaking news, we follow loads of people on Twitter. One of the best these days is @gothamschools
Tweet us @CtrTeacherEd, and throw some comments our way on Facebook at www.facebook.com/CtrTeacherEd
PROGRAMS and CERTIFICATION:
For more information on our Counseling Training programs, click here
For more information on our Administration Certification programs, click here
For more information on our Teacher Certification programs, click here