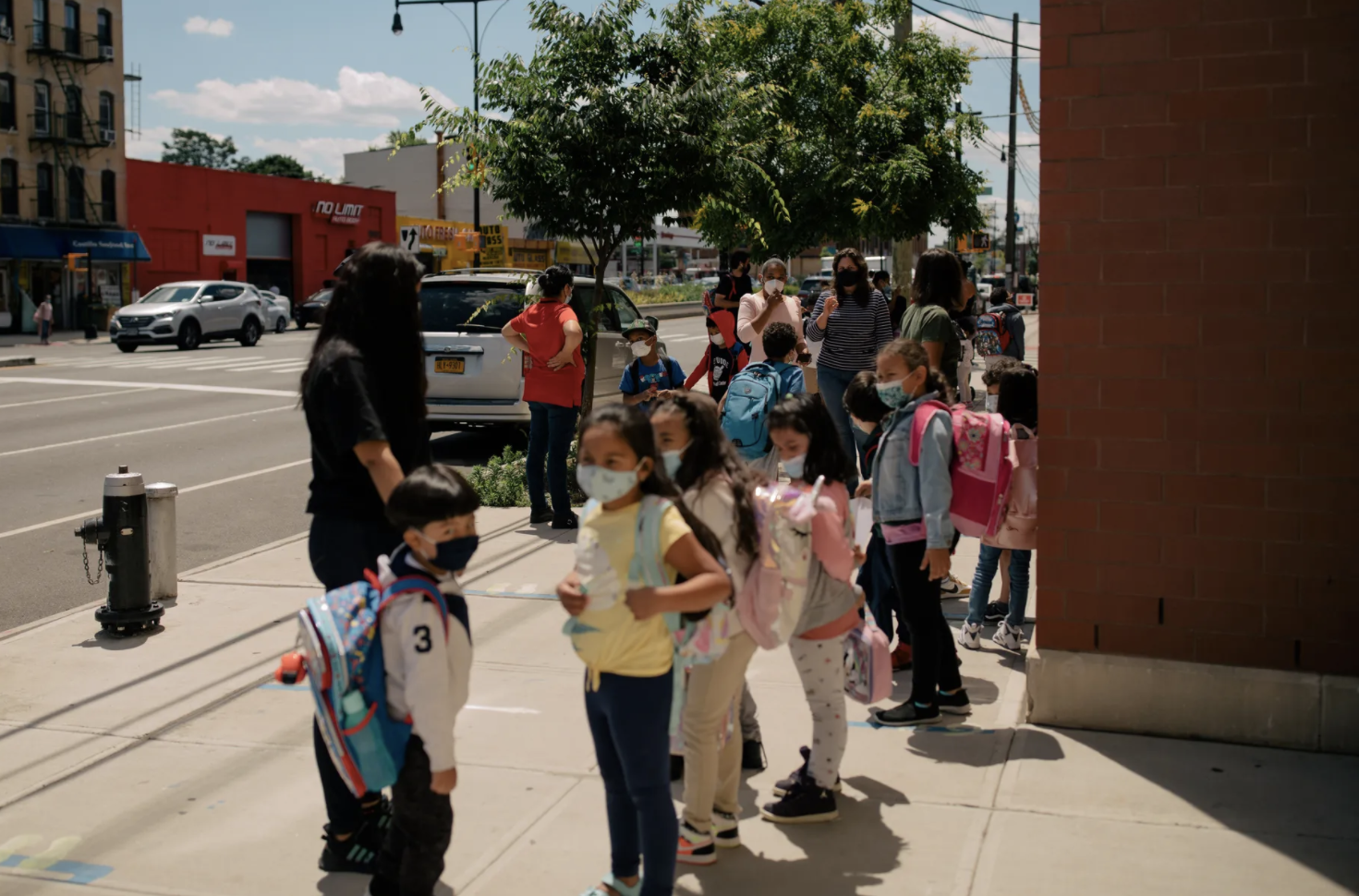 77 Percent of principals and District Leaders said They Have Struggled to Hire a Sufficient Number of Substitute Teachers
"A nationally representative survey, conducted by the EdWeek Research Center Sept. 29 to Oct. 8, found that 77 percent of principals and district leaders said they have struggled to hire a sufficient number of substitute teachers. More administrators pointed to difficulties hiring subs than any other staffing position.
Before the pandemic, the national average fill rate-meaning the percentage of teacher absences that was covered by a substitute -WaS about 80 percent. This year, von Moos said she's hearing anecdotally that it's closer to 50 or 60 percent.
Administrators and experts say the substitute shortage is caused by both high demand and low supply. In many places, teachers are out more frequently than usual because they've been exposed or contracted COVID-19 and must quarantine, or because their own children have to quarantine.
Also, school districts across the country are reporting starting the year with unfilled teaching positions."
You can read the full article on www.edweek.org
____________________________________________________
CITE is the Center for Integrated Training and Education.
For over 25 years, CITE has and continues to train:
TEACHERS: General and Special Ed Masters (Early Childhood or Childhood), TESOL Masters, Special Ed license extension courses, Bilingual license extension courses, TESOL license extension courses, Early Childhood license extension courses
COUNSELORS: School Counseling Masters, Mental Health Counseling Masters, Advanced Certificate in Mental Health or School Counseling
ADMINISTRATORS: School Building Leadership, School District Leadership, Doctorate for CSA members, Doctorate for non-CSA members, Public Administration Master's
— in all five boroughs of NYC, Yonkers, Westchester, and Long Island. Currently all classes are online.
CITE PD: CITE offers CTLE-approved in-school or online professional development tailored to your school's needs and your vision. We can work remotely with your staff and parents. Info: citepd.com